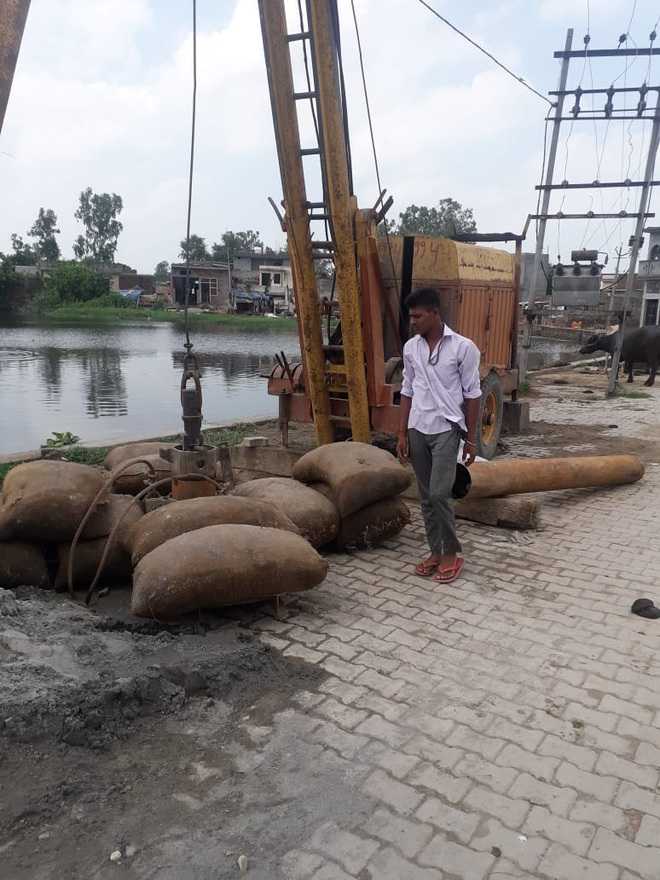 editorial@tribune.com
Parveen Arora
Tribune News Service
Karnal, August 12
Rainwater-harvesting systems are being constructed near filthy ponds in various villages against rules. As per experts, this practice may contaminate groundwater.
After this issue came to light, the district authorities stopped construction of such rainwater-harvesting systems and directed all Block Development Panchayat Officers (BDPOs) to stop such construction.
Additional Deputy Commissioner Anish Kumar Yadav called a meeting of BDPOs in his office on Tuesday in this regard.
"It has come to my notice that some sarpanches have started construction of rainwater-harvesting systems alongside ponds, which is against rules. I have directed BDPOs to stop construction," he said.
He said directions had been issued for constructing rainwater-harvesting systems in community buildings where clean water got accumulated.
The water table of Karnal district had been declining at an alarming rate. As per a report of the groundwater cell, the water table of Karnal block had witnessed a fall of 12.87 metres in 44 years.
The water table was 5.9 metres in 1974, which fell to 11.69 metres in June 2004 and then to 18.77 metres in June 2018.
Keeping in mind the situation, the authorities had started the process to install rainwater-harvesting systems, but some panchayats started installing these near ponds.
"With this practice, water supply sources under the Public Health and Engineering (PHE) Department being used for supplying drinking water to residents may be affected," said an expert.
He said there was a need for rainwater-harvesting systems, but these should be installed where clean water got accumulated and waste water should not be discharged into these.