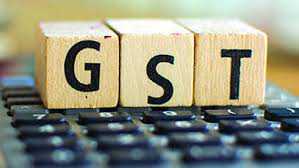 editorial@tribune.com
Ramkrishan Upadhyay
Tribune News Service
Chandigarh, August 13
In a major achievement, the UT Excise and the Taxation Department has topped the country in the GST 3B monthly tax return compliance rating of 92.44 per cent among all states and UTs in the first four months of the current financial year. This has been revealed in the latest report of the GST collection and compliance. In this category, Punjab (87.72 per cent) stood second and Gujarat (86.35 per cent) third.
Sources said the city had around 18,000 registered dealers and it was ensured that maximum dealers filed the returns under the GST law. The department has recently carried out an intensive physical checking of the dealers who had not been filing their returns. After the checking, the GST registration of over 806 dealers, who failed to file return for more than six months, was cancelled. Notices have been issued to other dealers who did not file their returns.
Sources said the checking was started on the direction of Excise and Taxation Commissioner Mandeep Singh Brar, who now directed the department officials to achieve the target of up to 95 per cent GST return compliance.
The steps have been taken to ensure there was no tax evasion at the dealers' end.
The department has collected Rs 466.94 crore as tax in the last four months with a hike of over 12 per cent against the corresponding period last year. RK Chaudhary, Assistant Excise and Taxation Commissioner, said the department also carried out a survey in various markets and directed dealers to issue proper bills to consumers.