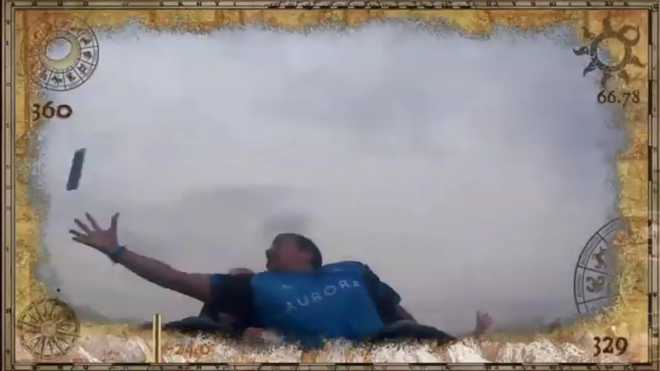 monicakchauhan@gmail.com
Tribune Web Desk
Chandigarh, September 9
Now this is what you call quick. A man riding a roller-coaster made an incredible catch of a phone flying through the air while taking a ride at an amusement park in Spain.
The Shambhala roller-coaster at the PortAventura Park in Spain is the second-tallest (256 feet), second-fastest hypercoaster (83 mph) and has the second-longest drop (256 feet) of any roller-coaster in Europe.
It all happens in some 45 seconds. The iPhone-grabber is Samuel Kempf, who lives in New Zealand and who can be seen spotting the falling iPhone and reaching over to grab it, after which he dramatically raises his arms in victory.
He held on to it, though. But what you don't see in the video is, after it ended, Kempf returns the phone to its owner. "He couldn't believe it," Kempf told a local news outlet. "He gave me a big hug."
The incident was reported on September 5.
The now-viral video has over 4,897,746 views and you too can watch it below.