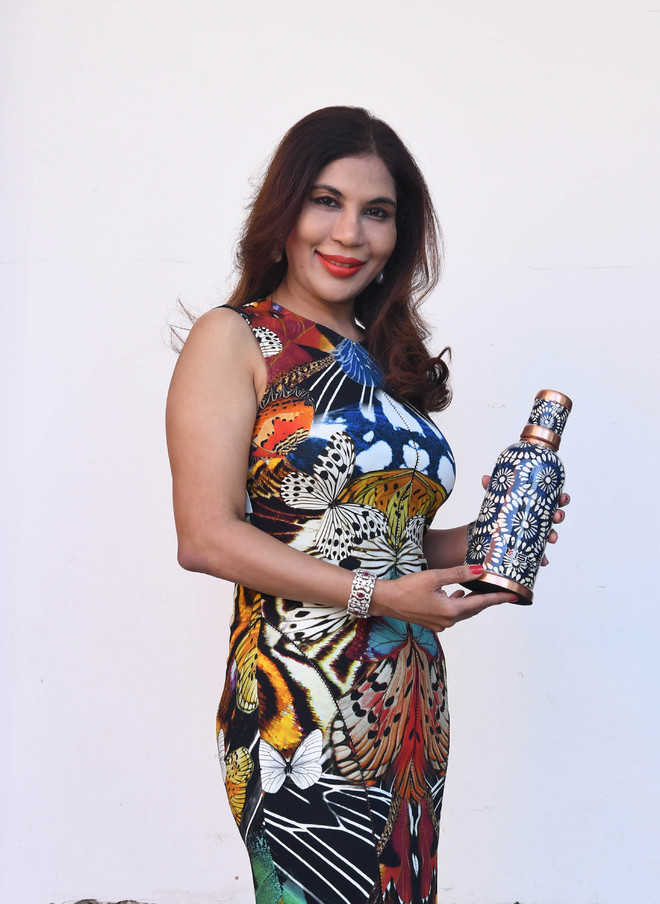 shalender@tribune.com
Manpriya Singh
Not that fads are ever going to leave the fashion or even fitness world. But thankfully, constant struggle for something new once again steers us back to the roots and to humble practices when health was a way of life and not a mere buzzword or a hashtag. Be it cooking in clay pot, giving aluminum a neat skip from kitchenware or drinking water out of copper utensils.
"It's like we've come a full circle and it's amazing how we are going back to the roots for many of the evils thrown our way by modern lifestyles. Be it yoga, Ayurveda, or the benefit of using copper utensils," celebrity wellness expert and author Namita Jain, can't emphasise enough on how wellness is all about customisation.
Be it diet that doesn't work the same way on any two individuals or ancient practices which need to be tailored to factor in our today's lifestyles. "Drinking water all the time out of copper may not be practical but it is not harmful," she scuttles any concern to do with the overdose of copper if one were to use copper utensils all the time.
"It's a mineral, a micro nutrient that is good for immunity among several other things. The quantity of mineral that is absorbed in water if it has been placed for six to eight hours in copper vessel is very little as it is. So there is no question of overdose," adds the expert who was in Chandigarh yet again to launch Kishco's latest copper collection.
On those fancy diets
Keto diet is what probably Atkins diet was a couple of years ago; living its time under the short-lived spotlight. From DASH diet to the Dukan diet, they all come and go, but what remains sustainable are healthy practices.
"Even intermittent fasting is really popular nowadays. But I personally believe in balanced diet which is practical, sustainable and holistic," she shares while letting us in on some of the things she practices herself.
"I enjoy Indian food, dal, sabzi, chapatti, salad for lunch. In the morning I like porridge and for tea again, it's a healthy snack, poha, fruits, toast," adds the author of several weight loss books. Talk of physical exercise and personally, "it's swimming and jogging. I am also into group fitness classes which I have been doing since twenty years."
Myths that refuse to go away
There is no denying the overload of information available to any individual, courtesy Google. She says, "But that is doing more harm than good. The answer to a solution to weight loss lies in accepting one's body type at the end of the day and in customisation. No diet will work the same on any two individuals." She adds, "If you feel you can control your diet but won't exercise that's not good enough. At the same time, people who exercise feel they have the licence to eat anything. It's all about balance." Choice of course is always yours.
manpriya@tribunemail.com
Top Stories