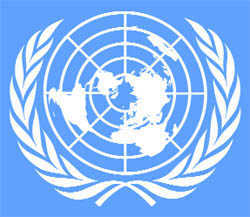 United Nations, March 1
Amina Mohammed, the new Deputy Secretary-General, has said that Security Council reform is a priority for the world body.
"Security Council reform is a critical part of what we do in the next few years and somehow we have to balance that if we are to address the (conflict) prevention agenda," Mohammed told the media after being sworn in on Tuesday.
She was answering a reporter's question if she considered reforming the Council to make it more representative a part of her mandate to work for the overall reform of the UN.
"On Security reform, that is something that I will work to support the Secretary-General," she said.
India has invested heavily in Council reforms and is lobbying for a permanent seat on the body.
The process has failed to make progress in over nearly two decades.
Mohammed, a former Environment Minister of Nigeria, was appointed by Secretary-General Antonio Guterres to the second highest job at the UN.
Intense lobbying by nations and civil society organisations failed to elect a woman as the Secretary-General.
The appointments of Mohammed and of Maria Luiza Ribeiro Viotti of Brazil as the Secretary-General's chief de cabinet and Kyung-wha Kang of South Korea as his special adviser on policy are efforts by Guterres to compensate for this setback to the cause of women and as the first step in his promise to bring about gender parity in the top rungs of the UN.
Asked about US President Donald Trump's threatened cuts to Washington's funding of international operations that could hit the UN, Mohammed acknowledged that it was a matter of "great concern".
But she said: "The important thing that we need to do is to continue to engage with our partners and to show how important it is not to decrease but to increase, and find different ways of doing so.
"I believe that we can find a way of leveraging other resources. Same member states, different ways, different means," she added. — IANS