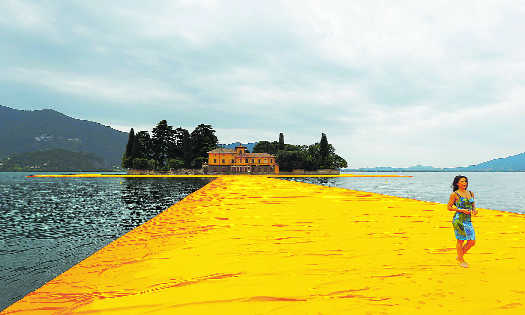 If you've fancied walking on water, now you can, thanks to 81-yr-old Bulgarian-born artist Christo's art installation providing a floating walkway at Italy's Lake Iseo.
For a few weeks, 'The Floating Piers' will rest on the surface of the lake with a 3-km walkway from Sulzano town to the Monte Isola and San Paolo islands
Around 2.2 lakh high-density polyethylene cubes, covered by 100,000 sq mt yellow fabric, have been attached by divers for the project. — Reuters
Top News
Jaishankar meets UN Secretary-General Antonio Guterres and P...
Canada is home to about 770,000 Sikhs - the highest populati...
Canada has alleged that Indian authorities were behind Nijja...