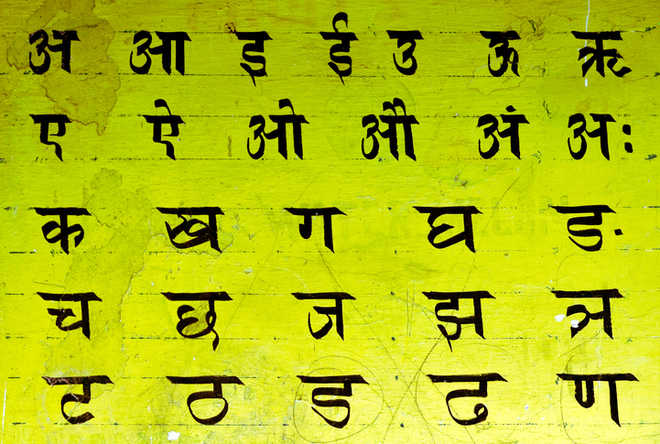 Melbourne, November 14
In a bid to promote languages other than English, Australia on Monday announced national rollout of an online programme for pre-schoolers to learn foreign languages, including Hindi, from next year onwards.
The Early Learning Languages Australia (ELLA) Polyglots applications will help students and their teachers to learn new languages.
(Follow The Tribune on Facebook; and Twitter @thetribunechd)
According to Minister for Education and Training Simon Birmingham, the government would extend the programme to offer Australian pre-schoolers the opportunity to learn Italian and Spanish in 2017 and Hindi and Modern Greek in 2018.
Birmingham said almost 10,000 children had been part of the USD 9.8 million programme so far, with almost two in three students studying either Chinese or Japanese.
The government has committed an additional USD 5.9 million for the national roll out.
"We know life-long learning begins from the youngest years and our USD 15.7 million investment in the languages app highlights the Turnbull Government's commitment to reviving the study of languages throughout Australia's early education centres, schools and universities," Birmingham said.
The minister said 32 per cent of the 8,540 current students were studying Chinese, 29 per cent Japanese, 24 per cent French, 13 per cent Indonesian and 2 per cent Arabic.
"Seeing and hearing young children counting, following recipes and singing in a language that isn't their native tongue, you understand how engaging this app is and why it has had such positive feedback from kids, educators and families," Birmingham said.
"The Turnbull Government is committed to backing evidence-based programmes, to backing programmes that inspire students, that involve families in learning and that are useful for educators – ELLA ticks all of the boxes, he said.
About half of the children had also displayed interest at home in the culture of the language they were learning.
"As the Asia Education Foundation's Senior Secondary Languages report has shown, the proportion of year 12 students studying another language has dropped from 40 per cent in the 1960s to just 12 per cent today, which is why it's encouraging that Australian children – and parents alike – have taken to the Polyglotsapps with such enthusiasm," he added. — PTI