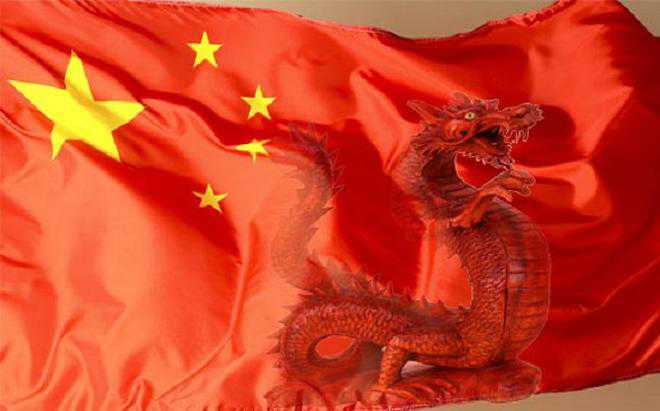 Beijing, September 21
China's ruling Communist Party, whose founder Mao Zedong had denounced the country's ancient philosopher Confucius as a "regressive pedant and feudal", has now hailed him as a symbol of Chinese culture.
Confucian academics and government officials turned up on Thursday at the 8th World Confucian Conference, in the hometown of Confucius, for a grand gathering to look for ways to revive and apply Confucianism in today's China.
In commenting on the event, experts said they applauded the revival of Confucianism, even though its current status in the country has changed dramatically over the past century, official media here reported on Thursday.
For thousands of years, Confucius has been regarded as a symbol of China's traditional culture, as well as the country's intellectuals.
He was venerated as a great sage in ancient China, but despised as a regressive pedant during the decade-long Cultural Revolution (1966-1976), headed by Mao the founder of the ruling Communist Party of China (CPC).
Experts say the Chinese government and the CPC now hold very different views on Confucianism compared with the past, according to a report in state-run Global Times.
"Since the May 4th Movement in 1919, till the Cultural Revolution (1966-76), Confucianism was blamed by many of China's elites as obstructing the social development of the country," Su Wei, a professor at the CPC's Chongqing Municipal Committee's Party School, told the daily.
In the early stages of China's anti-imperialist moves and pursuit of modernisation, most of the elite considered Confucianism a "feudal ideology" that would cause China to miss out on industrialisation opportunities.
It was also despised by the CPC until the economic reforms in the late 1970s, after which it gradually regained support and popularity among the common folk and the government, the report said.
After taking power, President Xi Jinping said in 2014, that Confucius, who is believed to have lived 2,565 years ago, represented rational thinking.
"With Confucianism and other philosophies and cultures taking shape and growing in China, they are records of spiritual experiences, rational thinking and cultural achievements of the nation during its time of striving to build its home," he had said.
With the CPC diluting the Marxist ideology, especially after it launched the massive opening up and modernisation drive with economic reforms over three decades ago, the party is now turning to China's ancient past to draw inspiration from.
"Chinese traditional culture, represented by Confucianism, can provide stable values to enhance social cohesion and a sense of identity," said Wang Xuedian, executive vice-president of Shandong University's Advanced Institute of Confucian Studies.
"The reason the CPC and China changed their attitude toward Confucianism is that China is getting much more confident of its own culture as a result of its development, and the country needs a homegrown culture to counter the impact of other cultures, otherwise it will lose the roots of its civilisation," Su said.
"Chinese traditional culture is not just about one man or one ideology, and Confucianism has some unenlightened and feudal parts. Traditional culture is the root, but our soul needs to be modernised. We also can learn from foreign cultures that suit Chinese society," Su said.
With China's growing global influence, Confucianism might also be getting more influential in other countries and the growing number of Confucius Institutes is delivering Confucianism to other countries through Chinese language education, said Guo Dingping, former dean of the Nottingham- Fudan Confucius Institute. PTI
Top News
Rana Gurmit Singh Sodhi, Manoranjan Kalia and Amanjot Kaur R...
Can meet at Hyderabad residence on Dec 6, says Kavitha
CM Bhupesh Baghel had earlier accusing the probe agency of c...