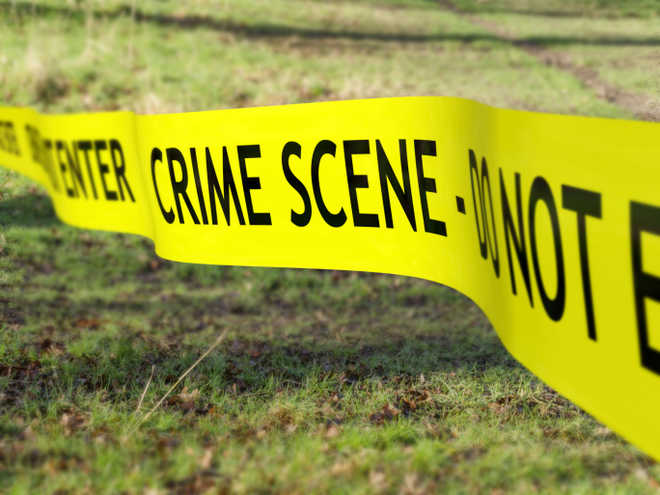 Dhaka, October 31
A publisher of a slain blogger was hacked to death and and two secular writers were injured after they were attacked in Dhaka on Saturday, police and witnesses said, the latest in a spate of attacks in Bangladesh on online critics of religious militancy.
The attackers locked their victims — publisher Ahmedur Rashid Tutul (43) and writers Ranadipam Basu (50), and Tareque Rahim (30) — inside the office of Shuddhaswar publications before fleeing the scene, he added. They were rushed to a hospital and two of them were in critical conditions.
Ahmedur Rashid Tutul (43) was wounded gravely in the attack.
A resident of the building who declined to be named said he had heard gunshots, although police insist that the victims sustained only knife wounds.
In February, Islamists radicals killed Roy, 43, a US citizen of Bangladeshi origin and a critic of religious extremism. They seriously injured his wife and fellow blogger, Rafida Bonya Ahmed.
Tutul had filed a complaint with police after being threatened with death on Facebook following the attack on Roy, his friends said.
Three more secular bloggers — Blogger Washiqur Rahman, Ananta Bijoy Das and Niladri Niloy Chattapadhay — have been killed after Roy.
Ansar Al Islam, a radical group linked to al-Qaeda, had claimed all four murders. — Agencies
Top News
The announcement was made in the presence of Ajit Pawar, a k...
Then it will move gradually north-northwestwards in the next...
Mann says his government will recruit 1,880 doctors and nurs...
Mansa SSP Nanak Singh, along with police officials, took Bal...
The incident takes place at around 1.30 am when the men barg...