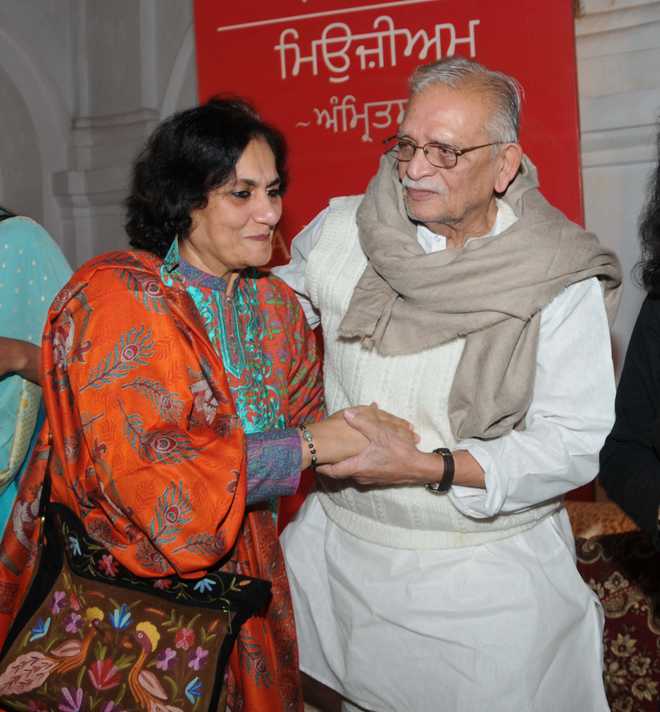 Sarika Sharma
Tribune News Service
Chandigarh, April 24
Two months after peace activist and lawyer Asma Jahangir passed away, another link between India-Pakistan peace process snapped with the death of theatre activist and peacenik Madeeha Gauhar in Lahore on Wednesday morning. She was suffering from cancer and had been admitted to the hospital for the past few days.
Also read: All is not lost
A votary of peace and harmony between the two countries, the founder of Ajoka Theatre had been visiting the country often with plays directed by her and written by her husband Shahid Nadeem. The most famous of her plays was Bullah on the funeral procession of Sufi poet Bulleh Shah that she brought to India several times.
In the 1990s, when Madeeha had brought the landmark play to Punjab, Ajoka had become a household name here and managed to leave an imprint in people's minds.
Her theatre group was active in organising festivals to promote shared culture among the two countries. While in March 2004 she organised an India-Pakistan Women's Theatre Festival in Lahore, she held a Hind-Pak Theatre Festival two years later.
Around seven years ago, when the theatre group was refused visa to come and perform in India, she was heartbroken. Their performances of 'Mera rang de basanti chola' at Mela Gadri Babeyan Da in Jalandhar was much awaited back then, but the refusal came as another woeful tale. It wasn't any political establishment, but people who were deprived of their performance.
However, she kept coming back after some time, making several trips a year. Her close friend, thespian Kewal Dhaliwal says Amritsar's theatre scene would not be the same now. He tells that Madeeha would often visit the city, her last being in December, when she visited twice. He says his theatre company Manch Rangmanch and Ajoka were to organise a festival to commemorate 70 years of Partition. "The festival would now be dedicated to Madeeha," he says.
Madeeha is no more, but her plays will resonate on the theatre scene in this side of the border.
Top News
Several pictures of Amritpal Singh in different attires rele...
Severest of severe action taken: CM | Amritpal's lawyer alle...
The report of the panel was tabled in the Lok Sabha on Tuesd...