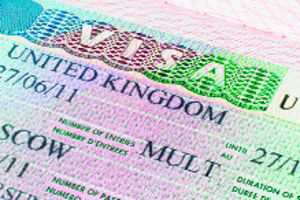 London, April 27
The UK's National Audit Office (NAO) has launched an investigation into the government's handling of a visa row involving thousands of overseas students, many of them from India.
The NAO confirmed the investigation on Friday, days after a migrant group lobbying the UK Home Office in favour of the students, "wrongly" accused of cheating in a compulsory visa-related English language exam, had renewed its call for justice.
The NAO, which functions as the UK government's spending watchdog, has linked the crisis involving an estimated 36,000 student visa cancellations with Windrush scandal, in which thousands of Commonwealth migrants were wrongly denied their British citizenship rights.
"In 2014, a BBC Panorama documentary drew attention to the fraud in the UK student visa system, including cheating in English Language tests. The Home Office revoked student visas where there was evidence of cheating, but its decisions have come under renewed public and parliamentary scrutiny in the wake of the Windrush scandal," the NAO said.
"The NAO is looking at the information held by the Home Office on the number of people alleged to have cheated and the action the Home Office has taken to date," it said. — PTI