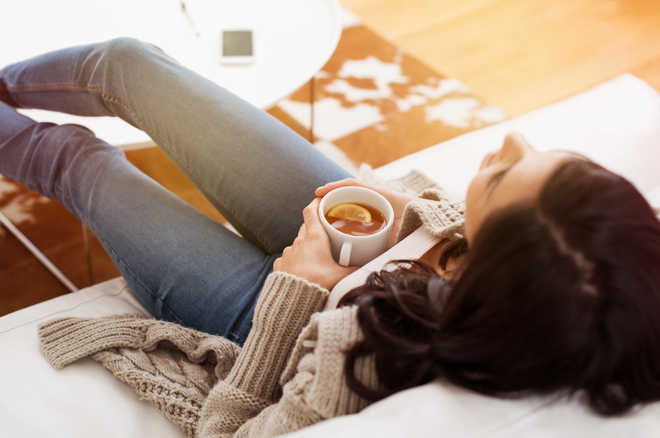 vinaymishra188@gmail.com
Dr Satish K Kapoor
As is one's food so is one's mind. Indian tradition regards the mind as a form of subtle matter made up of food. Food is regarded as an oblation to life-force in the human body. In the Chhandogya Upanishad the sage Uddalaka informs his son Shvetaketu that food when eaten becomes divided in three ways. Of it, the grossest component turns into faeces, the medium part becomes flesh, and the subtlest, becomes mind.
Typology
Ayurveda categorizes food into three parts – sattvika, rajasic and tamasic, based on the three fundamental constituents of nature. Sattva stands for purity, lucidity, goodness, wisdom and harmony. Rajas represents desire, dynamism, and blossoming. Tamas symbolises inertia, inactivity and darkness.
According to the Bhagavadgita, foods that increase life, purity, and light heartedness suit persons of sattvic temperament. Foods that are bitter, sour, salty, spicy, dry and burning, are preferred by rajasic persons. And foods that are spoiled, tasteless, stale, appeal to persons of tamasic disposition.
Sattvic food
Sattvic food is easy to digest and provides energy without unnecessarily burdening the digestive system. It comprises of fresh cow's milk, and its derivatives, whole grains like wheat, corn, barley, millet and oats, unpolished rice, pulses, nuts, seeds, sprouts, seasonal fruits and vegetables, natural sugars, like jaggery and honey, life-promoting herbs.
Rajasic food
Rajasic food has a stimulating and invigorating effect on the body. It consists of denatured grains and pulses, refined or bleached flours, white sugar, caffeinated tea, coffee, soft drinks, fermented beverages, appetizers, chocolates, pickles & aphrodisiacs.
Tamasic food
Tamasic food is heavy on stomach, and may cause bad breath, bloating, allergy, or sluggishness. It includes meat, fertilised eggs, alcoholic beverages, hallucinogens and tobacco, mushrooms, and eatables wrongly processed.
Of mind and food
As is one's food, so is one's mind—The choice of food reflects a person's attitude, perspective and mental disposition. All the six rasa or tastes - sweet, salty, sour, pungent, bitter and astringent – should be savoured in moderation, according to season, in tune with individual constitution.
( Dr Kapoor is a noted educationist, historian and spiritualist.)
All readers are invited to post comments responsibly. Any messages with foul language or inciting hatred will be deleted. Comments with all capital letters will also be deleted. Readers are encouraged to flag the comments they feel are inappropriate. The views expressed in the Comments section are of the individuals writing the post. The Tribune does not endorse or support the views in these posts in any manner.