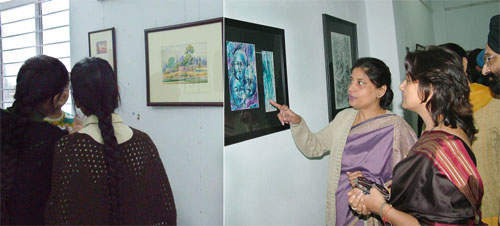 An exhibition of Guranjan Pal Kaur organised by ArtDot, opened at Virsa Vihar, Jalandhar, last week. Realistic landscapes and drawings attracted a large number of viewers. Many of these works can brighten up the living space. — Photo by S.S. Chopra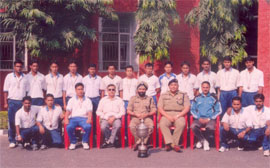 The CRPF Central Football Team that has won the silver medal in the All-India Police Football Championship held last month in Sikkim. The CRPF has won the medal after 1968.
Best handwriting
Varsha, a student of Sain Dass A.S. Senior Secondary School, Panj Peer, has got the first rank in state-level handwriting contest organised by the Punjab School Education Board at Mohali recently. More than 2000 students from across the state participated in the contest. Varsha managed to attain the top rank. The school administration has congratulated her on her achievement.
Toxins in Phagwara air
With the town recording Suspended Particulate Matter (SPM) as high as 492 micrograms per cubic metre-more than twice the permissible limit of 200 micrograms per cubic metre- residents have become vulnerable to a number of ailments.