PUNJAB
HARYANA
JAMMU & KASHMIR
HIMACHAL
REGIONAL BRIEFS
NATION
OPINIONS
LETTERS
BUSINESS
SPORTS
WORLD
BRIDES WANTED
GROOMS WANTED
OTHERS
HOW TO PLACE ADVTS
Monday, June 8, 2009, Chandigarh, India
Updated at 3:00 am (IST)

NCP MP held for Cong leader's murder
Mumbai, June 7


Nationalist Congress Party (NCP) MP from Osmanabad Padamsinh Patil was formally arrested today in connection with the murder of his cousin and Congress leader Pawanraje Nimbalkar in 2006. Patil was produced before a magistrate's court in Panvel outside Mumbai and remanded in CBI custody till June 14.
SNC-Lavalin Corruption Case
Kerala Guv allows CBI to prosecute Vijayan
Thiruvananthapuram, June 7
In a major jolt to CPM in the politically sensitive SNC-Lavalin graft case, Kerala Governor RS Gavai today gave sanction to CBI to prosecute party's state secretary Pinarayi Vijayan, overruling the Cabinet recommendation against it.
CAST YOUR VOTE
Do better-than- expected corporate quarterly results show that India's economy is facing the global recession well?

Advt
India's Renowned Astrologer, Palmist, Tell your DOB,
0172-4372411, 09316048411.
EDUCATION
JOBS & CAREERS
HEALTH & FITNESS
SCIENCE & TECHNOLOGY
REAL ESTATE
SPORTS
TRIBUNE CLASSIFIEDS
Disarray at helm in BJP: Advani aide
New Delhi, June 7
The BJP was "enfeebled" by so much "disarray" at the top never before witnessed in its history and its prime ministerial candidate LK Advani himself "failed" to assert his leadership at "crucial points", says a key party strategist while analysing its poll debacle.
Poll-stung TRS gets another jolt
Hyderabad, June 7
Smarting under poll debacle and growing dissensions, the Telangana Rashtra Samithi has plunged into a fresh crisis with a rebel leader demanding resignation of the party president K Chandrasekhar Rao. "Instead of carrying forward the movement for separate Telangana state, Rao encouraged nepotism and family rule in the party.
Black Widow chief's arrest brings peace hope
Guwahati, June 7
Arrest of Jewel Garlosa, the most wanted "commander-in-chief" of Dimasa tribe militant group Dima Halam Daogah (J), popularly referred as Black Widow, in Bangalore by the Assam police in a special operation recently, has raised hopes for restoration of peace in insurgency-ravaged hill districts in Assam though several senior leaders of the outfit are still at large, along with over 200 cadres.


NDA 60 Glorious Years
1857 The First Challenge
E - Revolution 2005:
A Two-day IT conclave
Assembly Elections - 2005
Turbans
Chandigarh is 50
125 Years of The Tribune
India: The Tasks Ahead
India at Sixty
A Tribune Supplement
EARLIER FEATURES
On Sundays
On Saturdays
20 feared dead as bus plunges into Chenab
Prem Nagar (Doda), June 7
As many as 20 passengers were feared dead and five others injured when a mini bus rolled down into the Chenab at Prem Nagar on the Batote-Kishtwar national highway this morning. The ill-fated mini bus was on its way to Thathri from Doda when the accident took place.
Shopian Incident
FIR for rape registered
Srinagar, June 7
The Shopian incident, in which the bodies of two women were recovered on May 30 from a nullah, has taken an embarrassing turn for the government with a forensic report finding sperm stains in private parts of the victims, forcing the police to register an FIR for rape.


Milk or menace? Watch out
Chandigarh, June 7
Are you sure what you are taking every morning as a part of your breakfast is natural milk? Even the airtight pouch you get from your milk vendor does not guarantee its contents.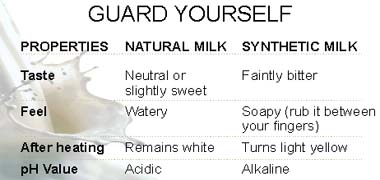 Our image has taken a hit: Oz envoy
June 7, 2009
LeT headhunter has close ties with Saeed
June 6, 2009
India will reshape ties with Pakistan: Prez
June 5, 2009
Saeed release disturbing, Pakistan envoy told
June 4, 2009
Pak frees 26/11 accused
June 3, 2009
PM hopes for a 'new beginning'
June 2, 2009
Enraged Indians rally for justice in Melbourne
June 1, 2009
Anger mounts as Oz image takes a hit
May 31, 2009
Horror Down Under
May 30, 2009
Sibal gets HRD, Sharma Commerce
May 29, 2009