PUNJAB
HARYANA
JAMMU & KASHMIR
HIMACHAL
REGIONAL BRIEFS
NATION
OPINIONS
LETTERS
BUSINESS
SPORTS
WORLD
Tuesday, June 1, 2010, Chandigarh, India
Updated at 3:00 am (IST)

Rail mishap takes political hues
n Snub to Mamata as WB govt says no to CBI probe
n Contrary to TMC stand, PC hints at Maoists' hand
New Delhi, May 31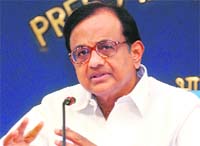 The West Bengal government today turned down the demand by Railway Minister Mamata Banerjee for a CBI probe into the Gyaneshwari Express mishap in West Midnapore district of the state that claimed 148 lives three days ago.


Nation page: Be ready for more Maoist strikes: Expert

Home Minister P Chidambaram interacts with journalists in New Delhi on Monday. Tribune photo: Mukesh Aggarwal
Tribune Special
Adopt Indian kids, but only as parents
Govt revising guidelines to check trafficking of children
New Delhi, May 31
Soon foreign couples wishing to adopt Indian children will have to do so as lawful parents of the child to be adopted and not merely as its guardians, which has been the case until now.
CAST YOUR VOTE
Should the execution of Ajmal Kasab's death sentence be put on fast track?

EDUCATION
JOBS & CAREERS
HEALTH & FITNESS
SCIENCE & TECHNOLOGY
REAL ESTATE

SPORTS & WELLNESS
Economic growth better than expected
Q4 growth robust at 8.6 pc
New Delhi, May 31
India's economy grew by a better than estimated 7.4 per cent in 2009-10 on the back of double-digit expansion in manufacturing sector and not so dismal showing by farm sector. In fact, the economy grew by a robust 8.6 per cent in the fourth quarter, fuelled by 16.3 per cent expansion in manufacturing sector.
Third BCCI notice to Modi


Mumbai, May 31
There is simply no respite for suspended IPL commissioner Lalit Modi as the BCCI today served a third notice on him over granting of theatrical rights in November last year for IPL-III.


Lalit Modi
Pak withdraws objection to J-K power projects
New Delhi, May 31
In a significant development, Pakistan today withdrew its objection to construction of Uri-II and Chutak hydel power projects in Jammu and Kashmir.
UNION BUDGET 2010-11
RAILWAY BUDGET
2010-11
NDA 60 Glorious Years
1857 The First Challenge
E - Revolution 2005:
A Two-day IT conclave
Assembly Elections - 2005
Turbans
Chandigarh is 50
125 Years of The Tribune
India: The Tasks Ahead
India at Sixty
A Tribune Supplement
EARLIER FEATURES
On Sundays
On Saturdays
ASI dies of gunshot wounds
Chandigarh/Kurukshetra, May 31
An ASI with the Haryana Police posted at Pipli died under mysterious circumstances at the PGI here today. Ram Kumar (55), a resident of Kurukshetra, died of gunshot wounds he allegedly received at the Pipli police station, on May 28. He was brought to the PGI in Chandigarh, where he breathed his last today. The post-mortem will be conducted tomorrow to ascertain the cause of death.
No relief for Rathore, bail hearing today
Chandigarh, May 31
Disgraced Haryana cop SPS Rathore failed to get any relief from the Punjab and Haryana High Court today and stays behind bars for at least one more day. (Details on Nation page)


Cheers, monsoon hits Kerala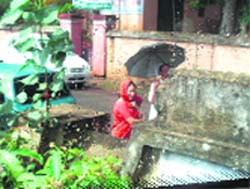 New Delhi, May 31
The monsoon today arrived in Kerala, a day before its normal onset date of June 1. The India Meteorological Department reported widespread rainfall in the state as also coastal Karnataka, south Tamil Nadu and northeastern states.
US rehearses strikes on Pak
May 31, 2010
New education draft has states smiling
May 30, 2010
Maoists target train, 76 dead
May 29, 2010
AI limps back to normalcy
May 28, 2010
Air India strike off, 15 union members sacked
May 27, 2010
Rathore arrested, sent to jail
May 26, 2010
Good ties with Pak to benefit India: PM
May 25, 2010
Time for Re-alliance
May 24, 2010
Mangalore air crash kills 158
May 23, 2010