PUNJAB

HARYANA

JAMMU & KASHMIR

HIMACHAL

REGIONAL BRIEFS

NATION

OPINIONS

LETTERS

BUSINESS

SPORTS

WORLD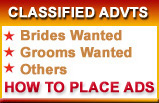 Saturday, January 21, 2012, Chandigarh, India
Edition update time 2:30 am (IST)


Latest news, updated at 11:30 am
Vodafone wins major battle in apex court
SC rejects I-T claim to levy Rs 11,000 cr tax on Hutch acquisition
New Delhi, January 20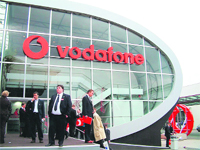 In a far-reaching judgment the Supreme Court today upheld the appeal filed by Vodafone International Holding (VIH) and ruled that Vodafone need not pay Rs 11,000 crore towards Income Tax and Capital Gains Tax for purchasing Hutchison Ltd's Indian mobile business in 2007.
Punjab politicians focus on asset building, says study
Of the 77 re-contesting MLAs, 18 facing criminal cases
Chandigarh, January 20
In Punjab, there seems to be no better option for financial growth than a career in politics. At least that is what five of the sitting MLAs, who are contesting elections yet again, have proved by declaring an asset growth between 1,000 and 2,000 per cent in their affidavits this time.