LIFE+STYLE

CHANDIGARH

LUDHIANA

BATHINDA

JALANDHAR

AMRITSAR TRIBUNE

JALANDHAR TRIBUNE

BATHINDA TRIBUNE

JAMMU TRIBUNE

KASHMIR TRIBUNE

DELHI

DEHRADUN

DEHRADUN PLUS
Ready for snap LS poll, says BJP
To focus on good governance, development
New Delhi, July 8
The BJP today said it was ready for snap LS poll and that "good governance and development" would be its key planks.

51 killed as pro-Mursi protesters, army clash
Cairo, July 8
Deadly street violence erupted between supporters of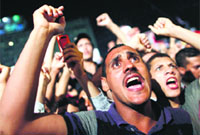 Egypt's deposed President Mohammed Mursi and soldiers outside the army headquarters here today and at least 51 persons were killed and over 400 injured as the standoff escalated between the military-backed new interim government and the Muslim Brotherhood.
Supporters of the Muslim Brotherhood in Cairo.

3 dead as rain halts relief efforts in Uttarakhand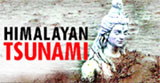 Dehradun, July 8
Three members of a family were today killed in a house collapse as a fresh spell of rains stalled relief operations in the flood-ravaged Uttarakhand, where the authorities said that the number of people missing has mounted to over 4,700.


OTHER PAGES

HIMACHAL: Car buried under landslide, man dead


CHANDIGARH: Four get life imprisonment


LUDHIANA: 2 sedated, robbed


DELHI: Nepali maid raped by two labourers


Business:

Rupee's free fall continues

OPINIONS: Madness of terror

SPORTS: Title a springboard to more slams: Murray

WORLD: Cuba backs asylum offers for Snowden


The tribune guide to best colleges

Budget
2013-14

INDIA CHINA WAR 50 YEAR LATER

YEAREND SPECIAL: 2012

Year of survival

The tribune 130 years
a witness to history
book released by prime minister manmohan singh

Guide to best colleges

Results of Punjab Assembly Polls 2012

HIMACHAL VOTES 2012

EARLIER FEATURES
Re hits 61 mark; PM to meet India Inc
New Delhi, July 8
Prime Minister Manmohan Singh will meet representatives of India Inc on July 29 in a bid to revive the economy as the rupee slid further today crossing the 61 mark. The rupee dipped to 61.21 during day's trade before closing at 60.22 against the dollar. The stock markets also fell by 171 points.
Punjab book scam: Jindal panel fails to make headway
Chandigarh, July 8
The probe by Justice AN Jindal Commission, appointed by the Punjab Government to inquire into the purchase and supply of library books, science kits and map masters by the state Education Department, has failed to make any headway although three weeks have passed since it started functioning. The reason: No one is coming forward with evidence.


Haryana boy lives on — with wires that nearly killed him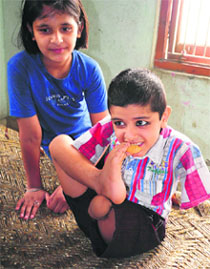 Panipat, July 8
A whirring toy pigeon hanging by a string over Raman's cot keeps him company. The harder he kicks it, the farther it flies, eliciting frenzied cheers from the boy. The laughter from the room rings all the way down a narrow flight of stairs that leads to Manoj Sharma's small auto spare parts shop. But it doesn't make him smile. It opens floodgates of pain and tears.
Raman lost his arms and a leg due to electrocution. Tribune photo

9 serial blasts rock Bodh Gaya
July 8, 2013
India, China to scale up defence ties
July 7, 2013
Freebie offers vitiate poll process: SC
July 6, 2013
Food security ordinance raises Opposition hackles
July 5, 2013
Ishrat encounter was fake: CBI
July 4, 2013
Maoists kill SP, 5 cops in Jharkhand
July 3, 2013
U'khand gets rehab authority
July 2, 2013
As toll estimates mount, states asked to verify their missing
July 1, 2013
Toll now put at 3,000; NDMA says 2,300 villages still cut off
June 30, 2013
Rs 1 lakh crore infra projects under PPP mode in 6 months
June 29, 2013