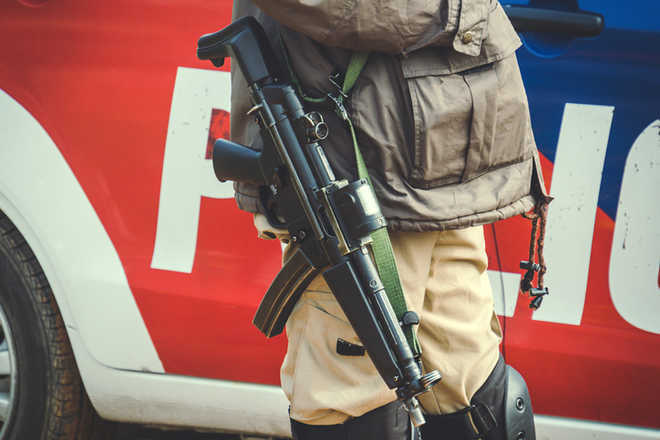 KK Paul
KK Paul
That there is little connect between innate common sense and educational qualifications is a well-known historical fact. Some of the most successful historical figures and famous persons had no degrees to boast of while some had not even learnt the basics of alphabet. Today, in our day-to-day life we often come across such worldly-wise characters who may not have gone beyond middle school.
Policing is an area of administration which remains in maximum contact with the public. Some of the junior-ranking officers, who may not be well educated, remain in touch with the public more than their officers. This naturally gives them a lot of practical experience which gets sufficiently sharpened by some common sense and a highly developed presence of mind.
A situation comes to my mind readily. It was a rather tricky affair but was handled with great confidence and aplomb by just a head constable. No amount of knowledge of police work or law might have helped, rather these may have taken the situation out of our hands completely.
For quite some time, we had been on the lookout for a wanted terrorist but were unable to get a worthwhile clue. After much effort, a Delhi-based phone number could be obtained, which opened the door for us to proceed in the right direction. Subsequent investigations took our team to Moradabad, where the suspect had taken shelter in a thickly populated area. Unobtrusive efforts were made by this team but the exact location of the house and the suspect remained elusive. This was one case where our team did not think it prudent to take the local police into confidence. After about a week, investigations at Delhi yielded results and the message was immediately relayed to our team at Moradabad that the suspect had been asked to come to Delhi immediately and collect apples. Since making an arrest at Moradabad was considered tactically not feasible, our party split into two, and a few of our men positioned themselves at the Delhi bus stand, to board the same bus as the suspect, in case he came that way.
Simultaneously, one of our head constables who had a bright idea and had got it cleared placed our official, but unmarked Tata Sumo near the taxi stand outside the bus stand. This vehicle had the remainder of the team inside, with their luggage tied on top. Early in the morning, as people were making a beeline for the buses, he started shouting 'Dilli...Dilli...Dilli....' Our suspect was identified as he was approaching the taxi stand, instead, he was tempted to board our Tata Sumo. The poor chap only realised after reaching our well-concealed office at Chanakyapuri that he had all along been travelling with Delhi Police personnel in their official vehicle.