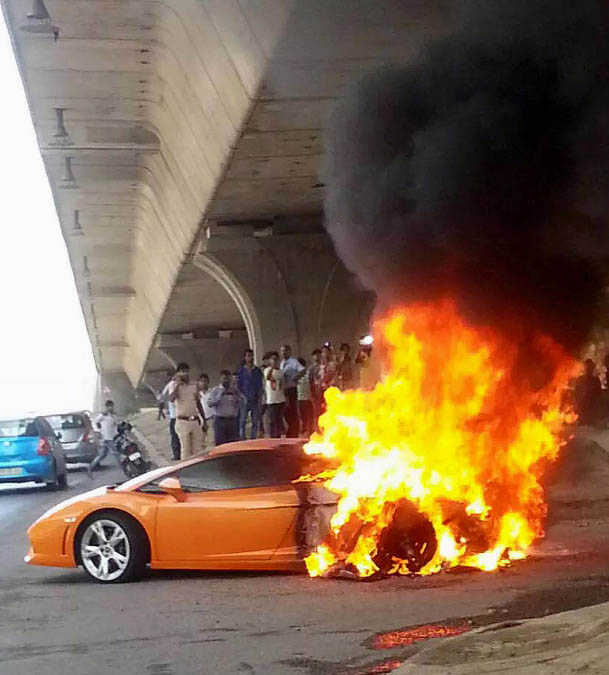 New Delhi, August 24
A Lamborghini Gallardo, worth more than Rs 2.5 crore, went up in flames at south-east Delhi's Badarpur area today.
The incident was reported at around 9.30 am near the NTPC complex in Badarpur, said a police official.
The driver of the car, identified as Sujan Singh (35), noticed smoke emanating from the rear side of the car, which houses its huge engine, soon after he took a U-turn under a flyover. Seconds after he came out, the car caught fire, said the official.
Singh was taking the car for servicing at a specialised centre in Mohan Estate area. The car was registered in the name of one Satya Prakash, reported to be a businessman, said the official.
"The cause of the fire is yet to be ascertained. The car has been sent for a thourough analysis," the official added.—PTI
Top News
Bajrang, Sakshi meet Sports Minister | Get assurance on all ...
Global leader TKMS to offer tech, Mazagon Dock to manufactur...
7 of 9 accused on run; Losing hope, say kin