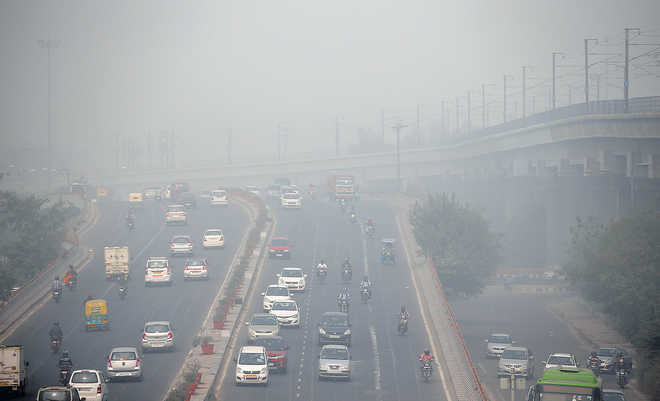 laxmi@tribune.com
Tribune News Service
New Delhi, January 23
The Delhi Pollution Control Committee (DPCC) in collaboration with a leading think-tank Centre for Science and Environment (CSE) announces the launch of a pilot study on real-time source apportionment of PM2.5 in Delhi-NCR.
The study aims at identifying the factors and various sources of pollution and carry out source speciation in select hotpots in Delhi-NCR.
Following a meeting today, the CSE in a statement said the three-month-long study with an equipment provided by Japanese instrumentation company Horiba that can do real-time monitoring of pollution level at 10-12 specific locations in the national capital. The instrument for the study will be co-located with the DPCC's continuous air pollution monitoring stations.
The study using Beta-ray attenuation and X-ray fluorescence technologies will record baseline data at the selected locations of Delhi-NCR and thereafter help in measuring the sudden jump in pollution level.
Chandra Bhushan, deputy director general of CSE, said, "The pilot study will come out with signatures to identify the major sources of pollution in real time. Once we have established the signatures for various sources of pollution, the real-time elemental analysis will help us identify the source of pollution in an area, which will then help regulators in taking corrective action quickly."
This will help in moving from static one-time source apportionment to dynamic source identification and real-time mitigation, said Anumita Roychowdhury, executive director-research and advocacy, CSE.
"It can inform the ongoing efforts and processes to implement the Graded Response Action Plan and the Comprehensive Action Plan for a more effective impact. The outcome of this project will help to identify the pathways for adapting new generation pollution assessment methods for more real-time assessment and refinement of mitigation strategies in targeted areas as well as on a city-wide and region-wide scale to meet the clean air target," she said.