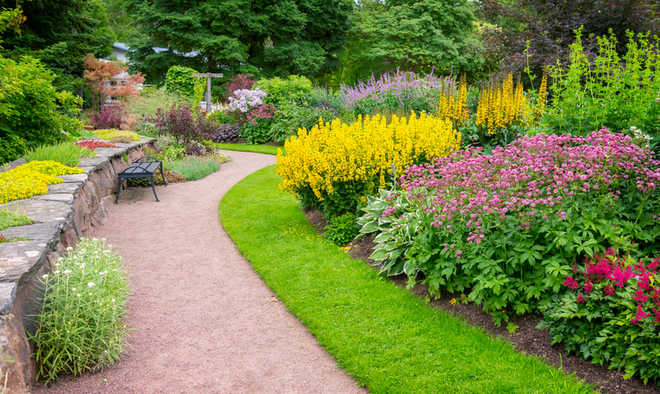 Chandrabhaal Tripathi
THE doyen of Indian botanists, Dr Holenarasipur Yoganarasimham Mohan Ram (September 24, 1930 - June 18, 2018), passed away just three months before he was to turn 88. Despite a terminal illness, Dr Mohan Ram maintained his work schedule till the end at the Shriram Centre for Industrial Research as a Research Professor of the Indian National Science Academy.
His equally famous and illustrious elder brother, HY Sharada Prasad (1924-2008) was a journalist, writer, freedom fighter and civil servant with a deep love for music, design and culture. He was information adviser to three Prime Ministers.
Mohan Ram was a rare general botanist whose special research areas included floral biology, plant physiology, insectivory and the family Podostemaceae with a passion for the flora of Amazon and Malabar (Kerala), in particular. His major research contributions include those on flower colour, sex expression in flowering plants, and in vitro culture of bamboo and aquatic angiosperms.
Mohan Ram was born in Karnataka and after graduating from his hometown Mysore, earned his MSc from Agra. At that time, Dr Panchanan Maheshwari, the most famous Indian botanist after Sir Jagadish Chandra Bose and Dr Birbal Sahni, was also at Agra. When he moved to the University of Delhi, he asked Mohan Ram to work on seed development in the Acanthaceae. Appointed lecturer in the Department of Botany at Delhi University, he went to Cornell University as a Fulbright Scholar and became a specialist in tissue culture. He also worked at the Laboratoire de Physiologie Pluricellulaire with JP Nitsch.
Mohan Ram retired as Professor of Botany at DU. On his 83rd birthday, some of his research students, by now well-known botanists in their own right, wrote a joint tribute to this living legend of Indian science in the January 2014 issue of Current Science: "We suppose HYM would take umbrage at being labelled or categorised as a specialist."
A personal note: I met Mohan Ram for the first time in Gwyer Hall of DU in 1953 when I had come to Delhi from Lucknow. I stayed with Inder Kumar Vasil who had just completed his MSc in botany and is today an internationally famed botanist at the University of Florida. There I also met Manasi Ghosh, who had also completed her MSc, whom Mohan Ram married after a few years. Dr Manasi was Head of the Department of Botany at the prestigious Miranda House.
After attending the condolence meeting for HY Sharada Prasad in 2008, though Mohan Ram and I kept contact over the phone, we met only in 2017 on my 87th birthday. I also got to meet his daughter Susmita who teaches at College of Jesus and Mary. Her brother, Rahul Ram, a PhD from Cornell University, joined the Narmada Bachao Andolan and subsequently turned into a popular musician and founder of Indian Ocean music troupe. Farewell, my dear friend whose dedication to botany and research and humanism was exemplary.
Top News
The scheme to cost additional Rs 44,762 crore
There are about 50 lakh Central Government employees and ove...
Decision comes following two consecutive country-wide raids ...