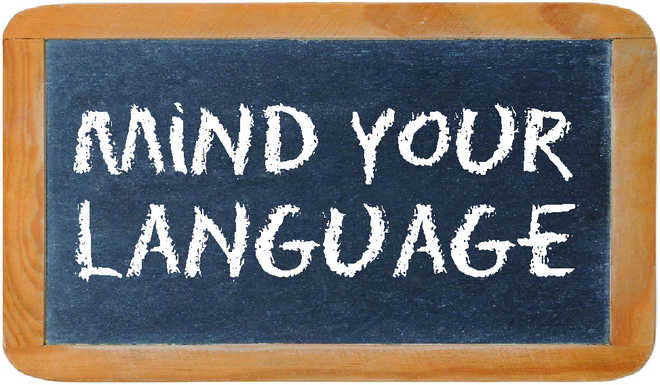 AVERSE genre called the limerick, also referred to as nonsense verse, has been around for centuries. Rumoured to have evolved from parlour games of nonsense verse in the town of Limerick, Ireland, this form became part of the folk tradition in the early 18th century. This format of five lines has beennoticed in a 13th century Latin prayer by Thomas Aquinas and in medieval French poetry. Edward Lear wrote around 212 limericks and published his First Book of Nonsense (1846) and More Nonsense, Rhymes, Pictures, Botany, etcin (1872). Lear did not invent the form but is credited with popularising it in the 19th century England. It housed funny little stories, could be obscene, funny or transgressive.
A limerick has a rhyme scheme of AABBA. The first, second and fifth lines have three feet of three syllables each and provide the rhyme scheme A. The third and fourth lines contribute the rhyme scheme B and are shorter by two metrical feet. For example:
There was an Old Man of Nantucket
Who kept all his cash in a bucket.
His daughter, called Nan,
Ran away with a man,
And as for the bucket, Nantucket.
— Anonymous
There was a young lady of Lucca
Whose lovers completely forsook her;
She ran up a tree
And said "Fiddle-de-dee!"
Which embarrassed the people of Lucca.
— Edward Lear
There once was a man from Peru
Who had a lot of growing up to do,
He'd ring a doorbell,
then run like hell,
Until the owner shot him with a .22.
— Anonymous
There was a Young Lady whose chin
Resembled the point of a pin:
So she had it made sharp,
And purchased a harp,
And played several tunes with her chin.
— Edward Lear
Notice the word play and punning, the irreverence for grammar and the odd spellings. The limerick reached its zenith of popularity by the end of the 19th century. Despite documented travels to the US in the 20th century, the limerick's popularity has continued to wane.
Why haven't limericks caught on in India? Creative writing exercises at school seldom encouraged the writing of limericks. Poetry itself, an older habit of the mind, has fallen upon hard times. We live in prosaic times, listen to loud music and have lost our sense of rhythm. It is a pity that the limerick has fallen into disuse. It is an easy and versatile form and could be a great success in the Indian context. Wouldn't it be fun to appropriate the limerick for our use and create some stories of our own?
We could explain why people migrate from one part of India to another: A large family in Tiru-nel-veyli/Wobbledand hobbled to feed each belly/They said "Enuf is enuf/We can't do this stuff"/And caught slow trains to Bombay and Delhi!
We could mix Hindi and English to say: A young mother from beside Jall-andar/Would tell her children "Cha-lo an-dar/Bahar mat khade raho/Kuch likho aur kabhi padho/Nahi toh ban jaoge tum mastkalander!"
Or try out nonsense verse: When we live in jhumri-tal-aiyya/And do not have even one rup-pai-ya/We can have some tea/Let everything be/And sun ourselves on an old char-paya!
Top News
2 others eject safely I Debris strewn across miles I Sukhoi,...
Visit comes ahead of NSA chief's US tour
Union Ministers call it part of efforts to de-colonise, indi...