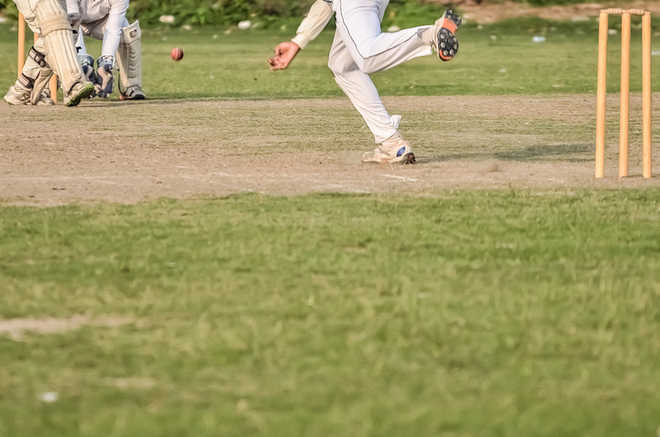 Narinder Arora
Mohinder AMARNATH on a TV show spoke about his superstitious charm of always putting a red handkerchief in his pocket. He said his illustrious father Lala Amarnath, the first Indian to score a Test century and the first captain under whom India recorded their first Test win, always carried a red handkerchief, and though it was difficult for him to match up to his father, he emulated him by carrying the handkerchief.
Sunil Gavaskar always grounded a particular foot first inside the boundary while batting. Kapil Dev looked to the sun, perhaps to energise himself with its energy, while going to bat. Steve Waugh, the Australian captain, also had a red handkerchief half hanging from his pocket.
Cricketers are superstitious about choosing the number on their jerseys while playing one-day cricket. Sachin Tendulkar fiddled with '99' to finally settle down on '10'. All these players are legends of the game. One wonders how they would have fared without adhering to these superstitions.
Sachin got out on 85 against Pakistan in the semifinal of the 2011 World Cup at Mohali, and a section of the crowd cheered instead of getting despondent on his failure to record a century, as despite his previous two centuries in the same World Cup, India had to face defeat.
Fans, as far as superstitions are concerned, are not behind. While watching the 1983 World Cup final in our hostel common room, a friend got disappointed when India was defending a small total and left the room. He switched on the transistor and Richards got out. Thereafter, Lloyd, Gomes and Bacchus followed him. This friend got excited and sensing a chance of victory, came down to the room. His entry brought a partnership between Dujon and Marshall, making every viewer uncomfortable. Soon, he was ordered to leave, and he grudgingly obliged. The moment he left, Amarnath brought about the much-needed dismissal. Poor guy, he had to listen to the rest of the innings on his transistor and was allowed entry only after India had won!
During the 2011 World Cup final, while chasing 275 against Sri Lanka, India lost Sehwag and Tendulkar inside 10 overs. I came out of my comfort zone of my bed to a chair. To ease tension, I started having tea. The changed scenario seemed to work to India's advantage. Gambhir and Kohli started building a partnership. I asked my help to keep refilling my cup. I drank 17 cups to see India win!
For the same match, a friend began pacing on a treadmill to ease tension. Finding that his stint on the treadmill was making India consolidate, the poor man was forced by his enthusiastic son to pace up and down for the next 40 overs!
Gambhir, Kohli and Dhoni saw India through, yet my friend and I always think that our superstitious acts neutralised and overpowered Sri Lanka's magical spell.
Any totka to make India win the 2019 World Cup?