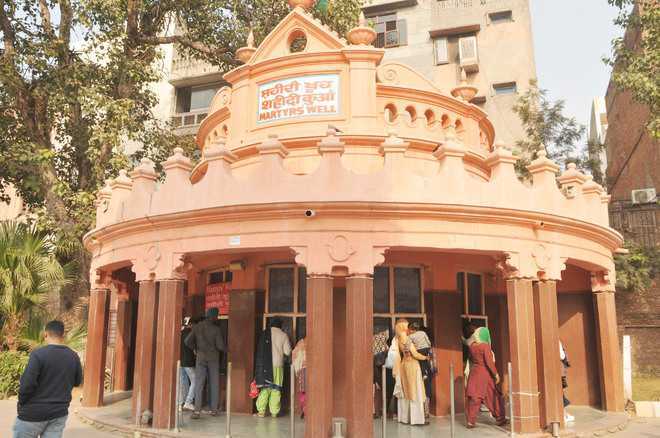 Shiv Sethi
While teaching Yeats' poem Easter I916, I thought of using the comparative method of teaching. The poem depicted the glorious sacrifices of the people of Ireland in their freedom struggle. Since India, too, had grappled with the British to get Independence, comparative analysis came up as the best way to explain the poem. As I was eulogising our martyrs, a student wished to express her perspective. With conspicuous frustration in her voice, she articulated that Indians were still slaves and leading a miserable life fraught with restrictions. Before I could deploy my counter-perspective, another student stood up and referred to the atrocities of the British, which we had only read in the books of history. Gradually, the discussion began to hover around our freedom struggle. This time, a usually reticent girl drew our attention towards the most brutal Jallianwala Bagh massacre. Coincidentally, this year, we are going to commemorate 100 years of the carnage that took place on April 13, 1919.
Of course, the young students had many reasons to castigate our government, but I was reminded of John Milton's Paradise Lost, that it was better to rule in hell than serve in heaven. The pain of a caged bird could not be realised by those who had a vast sky to flap their wings and fly freely. Now, the discussion was warming up and with sorrowful hearts, we began to revisit the gory episode at Jallianwala Bagh. Though years have rolled by, the memories of that bloody episode still linger. Like me, many of my students had also visited the historical place several times. Bullet marks on the walls are a testimony to the cruelty of the British.
What pained us more was the observation of a sensitive English writer, Rudyard Kipling, about this heinous crime. On the death of the architect of this massacre, General Dyer, Kipling remarked in Dyer's defence that he only did his duty. The carnage shocked Rabindranath Tagore to such an extent that he returned the honour of knighthood. The barbarism of the English had startled the whole country, which resulted in a wrenching loss of faith of the common citizens in the intentions of the rulers. The pseudo-investigation into the bloodshed was nothing short of a mockery of justice and presented a reprehensible example of human rights violation.
Unfortunately, instead of punishing the mass murderer, the House of Lords honoured him with accolades. It was a reason potent enough to fuel widespread anger among Indians. When on that fateful day thousands of innocent people had thronged there, Udham Singh was serving water to the crowd. Perchance, he escaped the attack, but remained deeply disgruntled, till he brought the devil Michael O'Dwyer to his death and nemesis.
Having dwelled on the dark day of history, the whole class stood up and paid tributes to the martyrs by singing the National Anthem.