PUNJAB
HARYANA
JAMMU & KASHMIR
HIMACHAL
REGIONAL BRIEFS
NATION
OPINIONS
MAILBAG
BUSINESS
SPORTS
WORLD

Saturday, July 10, 2004, Chandigarh, India
Updated at 3:00 am (IST)

11 get life term for Mumbai blasts
Mumbai, July 9
A Mumbai Sessions Court today sentenced 11 accused persons to life imprisonment for setting off bombs in the city in 1998. Among those sentenced included Javed Ghulam Hassan, an alleged agent of Pakistan's Inter Services Intelligence Service.
| | |
| --- | --- |
| | In this picture taken on February 27, 1998, a bomb squad official watches as a sniffer dog inspects the scene of a bomb blast in which four persons were killed and 20 injured in three separate blasts that rocked Mumbai. — AFP photo |
CAST YOUR VOTE
Will P. Chidambaram's Budget give a boost to education?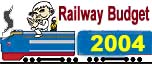 EDUCATION
JOBS & CAREERS
HEALTH & FITNESS
FORUM
SCIENCE & TECHNOLOGY
SPORTS
WOMEN
TRIBUNE CLASSIFIEDS
BRIDES WANTED
GROOMS WANTED
OTHERS
HOW TO PLACE ADVTS
Loan waiver package for farmers likely: FM


New Delhi, July 9
The government may consider a loan waiver package to give relief to distressed farmers even as it said the new package announced last month should be given a fair trial.
Special article:Chidambaram's new avatar

Editorial: Water! Water!

Business page: Withdraw turnover tax,
demand investors
Focus shifts to election of RS deputy chief
New Delhi, July 9
Now that the presentation of the Budget is over and Parliament is functioning smoothly, the UPA government is now focusing on the next item on its agenda — the election of the deputy chairperson of the Rajya Sabha.
Mohsina Kidwai may join Cabinet
New Delhi, July 9
The choice of the Rajya Sabha Deputy chairperson, the proposed Cabinet expansion and the election of Congress Parliamentary Party office bearers are all part of larger exercise on restructuring of the AICC being planned by Congress president Sonia Gandhi.

Bhattal to be Deputy CM
New Delhi, July 9


Keen to settle the grievances of its MLAs in Punjab following the downsizing of the Amarinder ministry, the Congress is working on a formula to give adequate representation to those loyal to senior party leader Rajinder Kaur Bhattal in the appointment of parliamentary secretaries and to state boards and corporations.

FORUM
Our new feature, Forum, provides our readers with an opportunity to express their views on vital issues facing the country. From the beginning, it has been getting a tremendous response from concerned citizens. The UPA government's Budget affects the life of every citizen. Hence this week's question:
"What do you think of the Chidambaram's Budget?"
Readers are invited to send their letters, not more than 150 words, to: Editor-in-Chief, The Tribune, Sector 29-C, Chandigarh, with the word 'Forum' mentioned on the envelope. They can also be e-mailed to: forum@tribunemail.com
— H.K. Dua
Editor-in-Chief

THE TRIBUNE MAGAZINES
On Sundays

On Saturdays

IN PASSING


They don't like our Green Budget. Some of them want Red, the others Saffron.

by Sandeep Joshi
(Click to enlarge)
3 die of diarrhoea at Pingla Ashram
20 other mentally challenged afflicted
Sanaur (Patiala), July 9
Three years ago they used to chain the mentally challenged. Now they let them roam free. But in tattered clothes, in unhygienic conditions and without any medical facilities. This is what the privately-run All-India Pingla Ashram offers to 152 mentally challenged inmates.


Inmates of the All-India Pingla Ashram having food on the ashram premises on Friday.
— Photo by Rajesh Sachar
Armitage to arrive on July 13
New Delhi, July 9
India is going to call a spade a spade and do some candid talking with United States Deputy Secretary of State Richard Armitage, who is arriving here on July 13. Sources said as far as New Delhi was concerned it would not mince words in telling him that there seemed to be no tectonic shifts in Pakistan's stance towards terrorism.


POTA panel told to decide Editor's case
New Delhi, July 9
The Supreme Court today directed the Central Pota Review Committee, headed by Justice A. B. Sahrya to decide within four weeks an application seeking the review of the arrest of Tamil magazine Nakeeran's Editor R. R. Gopal under the Prevention of Terrorism Act by the state government.
In Sports Tribune today
IT exemption limit raised to Rs 1 lakh
July 9, 2004
Economic survey for overhauling tax system
July 8, 2004
Rail fares, freight rates untouched
July 7, 2004
Capt drops 10 ministers
July 6, 2004
22 killed as bus hits tree near Ferozepore
July 5, 2004
2 die, 35 hurt in blast near Mufti's residence
July 4, 2004
Kalam sacks Governors of Haryana, UP, Gujarat, Goa
July 3, 2004
PM brings relief for Andhra farmers
July 2, 2004
Tainted ministers to stay, asserts PM
July 1, 2004
PM for uniform focus on rural development
June 30, 2004