ART & LITERATURE

'ART & SOUL
ENTERTAINMENT

TELEVISION

GARDEN LIFE

NATURE

FOOD TALK

CONSUMERS, BEWARE!

FASHION

GLOBOSCOPE

BRIDGE

ULTA-PULTA
EARLIER FEATURE

TRAVEL

RELATIONSHIPS

DREAM THEME

TIME OFF
The Sikh soldier symbolises hardiness and fortitude. The chronicle of the Sikh Regiment portrays the varied facets of bravery and exceptional courage of the soldier under trying circumstances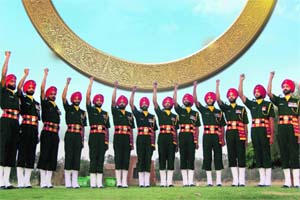 OF THE many warlike races in India whose military qualities are of a high order, the Sikhs indisputably take the lead as thoroughly gallant and reliable soldiers. They are sturdy, independent, patient and have the ability to perform vigorous manual labour. "In war", writes a British Officer, "under stress, there is no one like the Sikh; work him almost to death and he is magnificent." Sikhs cannot sit idle and always want something to do.
Bone-Chilling Winters
It is in such deep-freezing cold that birds and trees explode and humans perish without a hope. This place is Drass, the second coldest place on the planet, after the Yakutian Tundra in Siberia. Life is cherished for six months in summer, writes Navreet Milton
Drass is the second coldest inhabited place in the world, after the Yakutian Tundra in Siberia. This valley is snowbound in winters, with excessive layers of snow and chill breeze. It is cut off from Srinagar for at least six months, while connectivity with Kargil remains at stake during the winter months.
Sand,sheikhs & shopping
Amid Dubai's dazzle and futuristic dash into the next century, there lies another gentle and poignant side. Krishnaraj Iyengar explores the Emirate's legacy of Arab traditions and hospitality
THE world of swank Rolls Royce cars, super-chic seven star hotels and sprawling malls, bearded billionaires in their sparkling white robes fragrant with the musk of oud and million-dollar yachts, ready to dazzle on the simmering waves — it all sounds like the perfect joie de vivre. But beyond the Midas touch of what was once a tiny fishing harbour, Dubai's rich kaleidoscope also has a rich legacy of Arab traditions.
live & let Live-in
Reel and real life live-in relationships do not attract eyeballs anymore, and are finding acceptance, writes Shoma A. Chatterji
Live-in relationships in Indian cinema are a common presence. Whether one talks about films like Wake Up Sid, Bachna ae Haseeno, Anjaana Anjaani, Salaam Namaste or analyses the relationship factor in Madhur Bhandarkar's Fashion, the lowest common denominator is that in these films, live-in relationships form a basic tenet of Indian society.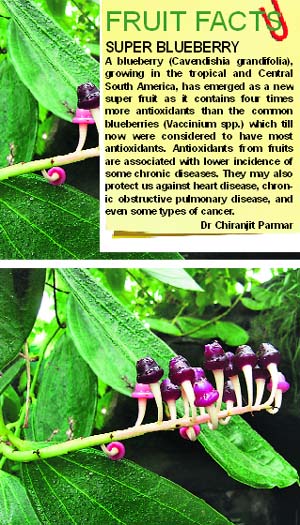 There's no formula for success
— Kay Kay Menon
Kay Kay Menon, who has played varied roles in films like Sarkar, Life In A...Metro and Gulaal, doesn't conform to any particular style and says there is no formula to make a successful film. "I don't think of trends. I do films that I feel I can give my best to and also enjoy. So, I don't think there is any formula for making successful films. If there had been one, everyone would have been following it," Kay Kay said.
Now courier for mother's milk
This unique service in Indonesia is a great help for working women, writes Lenita Sulthani
Febby Kemala Dewi returned to work at a Jakarta accounting firm after three months of maternity leave but struggled, like many new mums, to balance her home and work — especially keeping her infant daughter fed. Unwilling to stop breastfeeding, unable to pump enough for a whole day in the morning before work and leery of giving her baby anything but the freshest milk, she finally turned to a unique Jakarta service — a breast milk motorbike courier.
Pay more for your fat
Many air travellers say 'yes' to 'fat tax'
Heavyweights may disagree with the idea of airlines charging "fat tax", but a survey says a significant number of air travellers agree that obese people should pay more to fly. According to the survey, 76 per cent of the respondents believe that airlines should charge "fat tax" due to the additional fuel burnt, though only 22 per cent of the 550 persons polled opposed such a move.
A DOSA THAT COSTS Rs 1011
A restaurant in Bangalore is witnessing large footfalls, since the debut of their latest delicacy, a dosa with a gold foil, which is priced at a whooping Rs 1,011. One of the restaurateurs chanced upon the idea of creating this unusual delicacy, when he was surfing the internet for strategies to make his eatery stand out.