OPED —

Women
Delayed child-bearing to help employers?
The option of egg freezing is fast catching up with urban women as the method safeguards their hope of conception at a later period of their lives, while they continue to pursue their careers
Vandana Shukla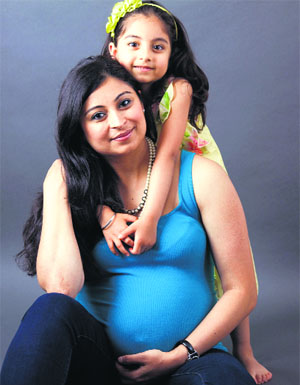 To date, approximately 2000 children have been born using frozen eggs worldwide, and the numbers are increasing. Thinkstock
Medical technology is breaking new grounds. If contraceptive pills gave women the freedom to exercise control over their fertility and pursue a career of their choice, egg freezing (oocyte cryopreservation) is enabling them to extend their fertility span. With the new technologies women can postpone the child birth till they feel they have made a mark in their career. If God is male — a controller of birth and death — he is going to face a challenge from the female quarters now.
It is not the technology of freezing eggs that has been available for medical purposes for over a decade, which caught women's imagination. An announcement made by Apple and Facebook, in a strange co-incidence on the same day, stating, they will help pay for female employees to freeze their eggs, which triggered a debate on the social media, if companies are doing this to empower women or to enslave them further?
For women committed to a professional life, the announcement signalled the possibility of finally getting the elusive balance between a dream career and a happy family, something enjoyed naturally by men. A woman's career graph is hampered by the breaks she needs for maternity and child rearing through her youth. She ends up in the 'either or' situation, often compromising her career dream for raising a family. And the glass ceiling persists for her.


All about egg freezing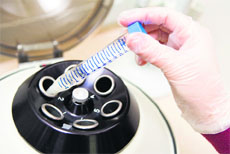 Females are typically born with a finite number of immature follicles, each containing a single egg. At birth, the female baby normally has approximately 1 to 2 million oocytes. That number drops naturally to 200,000-500,000 at puberty, and to a mere 1000 by menopause. A vast majority of women lose 88 per cent of their maximum ovarian reserve by the age of thirty, and 97 per cent by forty. Hence, a woman's fertility drops from 86 per cent at age twenty to 52 per cent at thirty-five, 36 per cent at forty, and to only 5 per cent at age forty-five.


The process of egg freezing begins with the woman undergoing procedure by getting hormone injections to stimulate multiple egg production. When the eggs reach the appropriate size, the woman, who is under IV sedation, will have a reproductive endocrinologist use a needle to extract the eggs from the ovaries. The eggs are then immediately frozen using a slow-freeze method or a flash-freeze process. A woman might have to undergo multiple egg-retrieval cycles to freeze 10 to 20 eggs, recommended for better prospect of fertility in future.


When the woman is ready to use her eggs, the eggs will have to thaw and then be fertilized with sperm via a process similar to IVF. Those eggs that become fertilized (now as embryos) will be transferred back into the woman's uterus using a catheter. Nearly 1,000 published papers have concluded that frozen eggs could produce healthy babies.


A cycle of egg freezing usually costs $10,000 to $15,000, and many women are encouraged to do more than one cycle to harvest more eggs. Storage costs about $500 a year.


In India, women may not be expecting such employment perks, but the procedure, available at most hospitals, costs Rs 1.5 lakh to Rs 2 lakh along with annual freezing cost at Rs 30,000.
The road to empowerment


In 1873, the United States of America passed the Comstock Act prohibiting advertisements, information, and distribution of birth control and allowing the postal service to confiscate birth control sold through the mail.


In 1916, Margaret Sanger opened the first birth control clinic in the US. The next year she was deemed guilty of maintaining a public nuisance and sentenced to jail for 30 days.


The first permanent birth control clinic was established in Britain in 1921 by the birth control campaigner Marie Stopes, in collaboration with the Malthusian League.


In 1960 the first oral contraceptive, Enovid, was approved by the US Food and Drug Administration (FDA) as contraception.
Career, the prime concern
There are several reasons why more and more women are postponing child bearing. It is confirmed by data, in developed countries, as in the urban areas of the developing countries, the number of women having their first child while in their thirties and forties has quadrupled since 1970, while the number of women having their first child in their early twenties has declined by one third. With more and more women wanting to establish their careers and financial stability before having a child, the option to delay their child bearing ability has come as a boon. Also, many women who want to find a partner they can see themselves having a child with, opt for egg freezing. Especially, as the median age for marriage is increasing across educated classes.
The debatable issue is, if freezing eggs, other than for medical purposes, beneficial to women-professionally as well as socially, or, is it beneficial only to the employer?
Even if in some sense paying for egg freezing may seem a logical extension of employee-sponsored health plans that already cover pregnancy, childbirth and some infertility treatments, for women whose professional growth seem to be disrupted by having a child in their 20s or 30s, the new benefit will conquer the last frontier for their empowerment. As such the development resonates with the new generation, who are getting married and having children later than ever before. The added advantage is, it will have an unprecedented effect on the trajectory of women's careers.
Employer benefit
Yet, some would see it as a ploy adopted by the employer, paying women to put off childbearing. The fear is, women who choose to have children earlier could be stigmatised as uncommitted to their careers. They fear, just as the Silicon Valley benefits like free food and dry cleaning serve to keep employees at the office longer, so could egg freezing, by delaying maternity leave and child-care responsibilities.
Advocates of the increasingly popular practice say it gives women more choice and control, allowing them to potentially put off parenthood until it's the right time for them or their careers. It has resulted in a surge in interest since the 'experimental' label on egg freezing was lifted few years ago. Yet potential conflicts cannot be ruled out between the employer and the employee interest.
Joan C. Williams, a professor at the University of California Hastings College of the Law, says it's a laudable benefit as long as it is offered in the right context. "If women are asking for it, I think it makes sense to give it to them," she says. The move could prove futile if the companies do not offer other comprehensive work-life benefits like lengthy maternity and paternity leave plus childcare facility at workplace etc. Or, it could send the wrong signal in a culture that already only rewards people who commit to putting work above all else and where they still cling to the male lifecycle model -- if you can't sprint in your mid 30s to mid 40s -- you never reach the top of the ladder.
What women want?
"I think this is a step in the right direction", says Head of HR, Archana Tiwari, at Trinus Corporation, a technical professional services company in Glendale, CA. This new benefit not only gives women an option to choose and helps with the cost of freezing eggs, but also gives the message that they have the support of their employer in this decision. Even in cultures where this is not a commonly accepted norm, things are changing. She cites the example of a female employee, an attorney, unmarried and of the South Asian origin, who decided to have a child by using this same method in her mid 40s. After some initial resistance, family members agreed. And the pouring support of her friends, co-workers and family was quite noticeable. "The transformation in this woman is amazing! Having the choice to first focus on her career and then have a baby makes her a happier woman." Tiwari hopes more companies will follow the lead. And it would be interesting to see how this new benefit will impact the maternity and adoption leave and the healthcare laws.
Seema Mohapatra, a law professor at Barry University School of Law in Orlando, Fla., argues, women who do not fit that profile could feel pressured to use the benefit. Her worry is that the technology is not going to be used by the target population alone ie. women in their late 30s or early 40s, but by the population in their 20s and early 30s. She clarifies, "If I want to be seen as a serious employee and make it to vice president, I can't take maternity leave." In fact, surveys reflect, women in their 20s are already freezing eggs as insurance for future motherhood.
A popular choice
To date, approximately 2000 children have been born using frozen eggs worldwide, and the numbers are increasing as many more women have decided to preserve their fertility by freezing their eggs. In India, almost all big cities have the facility and professional women are already exercising this choice. Fertility clinics across the globe are seeing an increase in the number of women wanting to preserve their eggs for a time later in life. Egg freezing is creating new hope that delaying the biological clock may be possible.
Everything that constitutes progress has a negative side too. Egg freezing is fundamentally akin to the birth control pill or the right to an abortion. It is a natural evolution of a movement that values women's right to choice, independence, and control over their own bodies. So what if it also benefits employers? It just gives women an opportunity that men have always had, to say, I'm not really ready right now and I'm going to wait.