A few ghazal concerts were held through October this year, commemorating the birth centenary of Begum Akhtar (1914-1974). Not that the concerts were not well-attended, people came to relive memories of the legend that was Begum. But ghazal concerts have become non-events lately.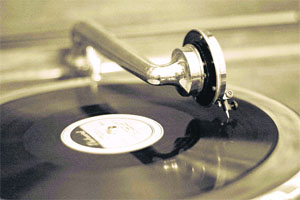 Begum Akhtar adapted her music for radio and recording studios without letting the finer nuances of poetry lose its beauty.
In times when artistes find it hard to last in public memory for a decade, Begum kept her space reserved for a century. She was to ghazal what Pavarotti was to opera singing. If Pavarotti took opera concerts to a new scale, Begum Akhtar dressed ghazal in her own personality; of charm, intellect, depth and ecstasy, to render it inimitable. And the layered tapestry of saying soulful things musically.
Great art carries the power to transform people; her music not only made an entire generation swoon and appreciate the sublime in art, the influence of her music produced many great poets.
A poet like Kaifi Azmi felt his verse would be immortalised if rendered by her. Classical vocalist Pt Jasraj says he decided to pursue vocal music only after listening to her on a gramophone. The English Kashmiri poet Agha Shahid Ali did almost the unimaginable — writing ghazals in English— when he fell in love with Begum, his mother's friend.
Begum's ghazal
Ghazal has been the most powerful and enduring specimen of our composite culture as Ganga- Jamuni tehzeeb. To understand Ghalib, Meer, Momin, Daagh and Shakil Badayuni required a certain maturity, and to render it effortlessly in deceptively simple classical compositions to make them hummable called for genius. How did she see the ghazal? She said once, ghazal means dialogue, and you carry the voice of the poet to the audience... if you don't listen to that voice you have no right to sing ghazals.
She added a new dimension to not only ghazal, but its popularity in times when film music was at its best. She could sing only in one octave, unfazed, she redefined ghazal to make it her own.
She came on the cultural scene of India when society was undergoing the subtle nuances of transition in time; she educed the flavour, language and music of a period that witnessed the end of a predominantly feudal era, when music was defined by the courts and tawayafs. She herself came from such a background and transformed herself many times over. A girl born as Akhtari Bai Faizabadi to a courtesan's family, marrying a Barrister, leaving music to fit into her new role of respectability, falling sick and resuming music for her survival. Her personal quest for her true self was running almost parallel to the search of a country's newly carved out identity.
The turbulent times that led to the Independence of India, the enthusiasm, dreams, and frustrations of the post-Independence India charted out the emergence of a new era, these historic changes were changing the artistic sensibilities, and a highly reflective and sensitive artiste Begum Akhtar, resonated the changing sensibilities in her music, fusing strands of diverse cultural streams. She became a powerful conduit between classical poetry and an evolving modern audience, hungry for a new ideology; both political and artistic. This unique placing that she created by constantly raising her bar and with her direct interaction with the audience, helped her in popularising what would have remained niche music. She had an introvert mind; gifted with the presence of a scintillating performer, she created lasting impression on her audience.
The consistent evolution of her technique is nothing short of a lifetime research, how she adapted her mehfil music to radio and recording studios, and never letting dilution seep in for the sake of popularity. No wonder, she was popular among the cognoscenti and the commoner alike.
A long journey
The ghazal originated in Iran in the 10th Century AD, most probably it grew out of the Persian qasida, a poem written in praise of a king, benefactor or a nobleman. Ghazal prospered in the Indian sub-continent around 12th Century AD when the Mughal influences came to India, and Persian gave way to Urdu as the language of poetry and literature. Thus poems written in praise of their rulers and masters evolved into romantic songs of unreciprocated love, and at times of mystical reflections.
Many of the major ghazal poets were either Sufis themselves (like Rumi or Hafiz), or were influenced with Sufi ideas. Most ghazals can be viewed in a spiritual context, with the beloved being a metaphor for God, or the poet's spiritual master.
The 18th and 19th centuries are regarded as the golden period of the ghazal with Delhi and Lucknow being its main centres of growth. Ghazal made a journey through centuries, travelled across Afghanistan, Sindh, Punjab to Bijapur in the Deccan and came back to settle in the north of India in its present form.
Fading sounds
From 1970s through 90s ghazal became a unifying factor in the sub-continent. Now, with the demise of the composite culture, ghazal seems to be breathing its last. From its popularity in the days of the singing courtesans in the 19th century, there came a time in the last few decades when Ghazal became the most popular form of music in the entire subcontinent. In India singers like Jagjit Singh, Anup Jalota, and Pankaj Udhas helped its popularity, in Pakistan, Mehdi Hassan, Ghulam Ali and Runa Laila of Bangladesh created new friendship bonds through their music.
If ghazal exercised such power over people, why is it becoming a non-entity among the popular genres of music? Even though online links like Rekhta offer English translation of the Urdu verse, but listening to a ghazal is not about understanding the text alone, it requires a deeper empathy with the intent of the poet. This explains the unprecedented success of this art form which also becomes its limitation. If Faiz and Iqbal could arouse an entire generation's passions with their verse rendered by the best ghazal singers on both sides of the border, the same lack of connect with the language of the new generation spells its doom. When abbreviations substitute a language, one does not expect connotations, silences and punctuations that carry deeper meanings in poetry to strike a bond or communicate, especially to a generation whose cultural landscape has been almost bereft of poetry and art.
After all ghazal is thought to be an Urdu form of poetry and since classical Urdu is becoming rarer and far less accessible to the general populace for reasons more political rather than cultural, it is only natural that Urdu ghazals are no longer enjoyed. People do not miss what they never had in the first place. So, ghazal is as good as non-existent to most music lovers today.
A few might have stumbled upon Jagjeet Singh, who reintroduced ghazal to an entirely new audience by using western instruments with ghazals for the first time or Mehdi Hassan or Ghulam Ali at some point, it is likely many were not able to interpret the meaning owing to the lack of understanding of Urdu vocabulary, so, it does not stay in their memory.
Demands of modernity
Ghazal evolved as a result of fusion of cultural streams that came to India with the Mughals. It flourished and acquired a new Indian composite identity. Its fading is natural given the changed environment. But, what sets a dangerous trend is, artistes now work under self-censorship, dictated purely by the market, which leaves no room for any evolutionary approach to either the art or the audience. In her much celebrated novel Aag Ka Dariya, author Qurrat –ul- Ain Hyder, spans two and a half millennia, meditating on the continuum of the history and culture, tracing the journey of four characters through this long march of time. While times change; people, their quest, their longings and dreams continue.
Culture, in a way, is accumulated human experience, which builds a framework of techniques of overcoming obstacles that come in the way of human evolution. The standards of our art reflect the level of our quest.
Modernity, whatever it spells— good or bad — is a permanent state that replaces our former outlook; to poetry, art, music, literature and politics. The older may try to fight the change, it is irresistible. It sucks in the young. The old world is lost, with its splendour, its glory. It can be renegotiated, reinterpreted, if it is negotiable, if it sustains relevance it will survive. Else, it will be lost. One only hopes, ghazal finds one more Begum Akhtar to give it a fresh lease of life.
The queen of ghazal

Begum Akhtar (1914-1974)

Begum Akhtar, as Akhrati Bai Faizabadi was born to a single mother Mushtari Bai, a tawayaf, in Faizabad, the then capital of Awadh.

She had a twin sister Zohra, who died at the age of four. Love, as pain remained constant in her music, resonating loss.

In the 1920s she acted on Calcutta stage and sang in mehfils. In 1930s she moved to Bombay and acted in 9 films, to realise acting was not her calling.

In 1939 she returned to Lucknow and set up her own salon (kotha). She also recorded a few 78- rmp discs. She became a celebrity.

The 1940s were the times of great upheaval and women of salon were losing patrons. She entered into a relationship with a lawyer from an eminent family of Lucknow, Ishtiaq Abbasi. They got married against much social pressure in 1945 and she became Begum Akhtar.

The marriage brought in its wake imperatives that were impossible for her to reconcile with; the hardest one was leaving music.

She fell so sick, she could not move from her bed. Doctors advised her to resume music, her husband relented on condition, she would not sing in Lucknow. Begum Akhtar sang thumris, dadras, chaitis etc. and went on to become mallika-e-ghazal, the queen of ghazal. She received several awards.
Cross-border love

Meraj-e – Ghazal, an album of ghazal and nazms by Ghulam Ali, Pakistani ghazal singer and Asha Bhosle, Indian playback singer, was released in 1983. The tagline of this two-cassette set was 'Asha Bhosle presented by Ghulam Ali.' It became popular in both countries.

In 2009, Mehdi Hasan, Pakistani ghazal singer sang a duet with Lata Mangeshkar for a disc titled Sarhadein. Mehdi Hasan's part was recorded in Pakistan and Lata Mangeshkar sang her part in India. The composition Tera Milna Bohat Achha Lagey Hai, written by Farhat Shahzad, became a symbol of love between the people of two countries.

When Jagjit Singh, the famous ghazal singer was recovering in a Mumbai hospital in 2011, the menu at a popular cafe in Islamabad, Pakistan, served his ghazals along with tea, with this written on the paper mats, "Our hearts just missed a beat."