EDUCATION
JOBS & CAREERS
HEALTH & FITNESS
SCIENCE & TECHNOLOGY
REAL ESTATE
SPORTS & WELLNESS
The Tribune Ladakh Relief Fund: An Appeal To Readers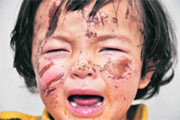 The cloudburst in Leh caused widespread destruction and the people of Ladakh need help. The Tribune readers have shown their magnanimity during such calamities in the past — be it the tsunami, the Orissa cyclone, the Kargil war or the Gujarat earthquake. The Tribune Trust, which has decided to contribute Rs 5 lakh, appeals to its readers to donate generously towards The Tribune Ladakh Relief Fund.

— Editor-in-Chief
Bill to protect whistleblowers okayed
New Delhi, August 9
The government today gave its clearance for the proposed legislation to protect whistleblowers and provide for severe punishment to those exposing the identity of people disclosing information. The clearance came at the meeting of the Union Cabinet chaired by Prime Minister Manmohan Singh.
Oppn demands JPC on Games irregularities
New Delhi, August 9
The Opposition demanded today a Joint Parliamentary Committee (JPC) to investigate here and now allegations of large-scale corruption and misuse of funds for the Commonwealth Games (CWG) and redeem India's prestige in the comity of nations.
UNION BUDGET 2010-11
RAILWAY BUDGET
2010-11

NDA 60 Glorious Years
1857 The First Challenge
E - Revolution 2005:
A Two-day IT conclave
Assembly Elections - 2005
Turbans
Chandigarh is 50
125 Years of The Tribune
India: The Tasks Ahead
India at Sixty
A Tribune Supplement
EARLIER FEATURES
On Sundays
On Saturdays
At Lalgarh, Mamata asks Maoists to abjure violence, hold talks
Lalgarh (West Midnapore), August 9
Trinamool Congress leader Mamata Banerjee today scored political mileage over the CPM by successfully holding a massive rally in the inaccessible Maoist-infested Lalgarh area where the CPM had been trying to entrench into with the help of the police and joint action force.
The Last Word
Vidya Stokes
Our Lady Vidya
The dowager of Himachal proves to be a wily combatant and is still queen of women's hockey
She is imperial in her bearing, regal in behaviour and political in her actions. An accidental politician, the 83-year-old Vidya Stokes still scores, be it dribbling past her much younger opponent to win the election as president of Hockey India or hitting a penalty stroke "for the dignity of hill women" against Y S Parmar, the legendary first Chief Minister of Himachal Pradesh, for practically endorsing polyandry in his PhD thesis.
Mumbai oil spill stops, on its own
Mumbai, August 9
The oil spill from one of the two Panamian cargo ships which ran aground stopped today, three days after they collided off Mumbai coast in a big relief but environmental concerns remained over spread of the oil slick and presence of toxic chemicals in the waters.


PM seeks report
Scramble for flights at Leh
August 9, 2010
Cloudburst toll 132
August 8, 2010
112 dead in Leh flash floods
August 7, 2010

Clean-up begins, 3 officials suspended
August 6, 2010

PC backs Omar
August 5, 2010
Kalmadi feels the heat
August 4, 2010
No talks without peace, Omar to Valley hardliners
August 3, 2010
Valley bleeds as eight die in fresh clashes; over 60 hurt
August 2, 2010
Flood alert in Haryana again
August 1, 2010
Ready to talk with all Valley groups: PC
July 31, 2010