LIFE+STYLE

CHANDIGARH

LUDHIANA

BATHINDA

JALANDHAR

AMRITSAR TRIBUNE

JALANDHAR TRIBUNE

BATHINDA TRIBUNE

JAMMU TRIBUNE

KASHMIR TRIBUNE

DELHI

DEHRADUN

DEHRADUN PLUS
Akhilesh govt foils VHP's Ayodhya rally
BJP MP among 1,600 arrested
Ayodhya, October 18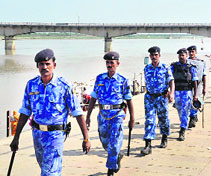 A massive crackdown by the Uttar Pradesh Government — in which about 1,600 persons were arrested, including BJP MP Yogi Adityanath —foiled VHP's planned rally in Ayodhya today in support of constructing a temple at the disputed site.
TAKING NO CHANCES: Tight security arrangements in Ayodhya in the wake of 'Sankalp Diwas' rally on Friday. — PTI

Dalal Street celebrates, for the time being New Delhi, October 18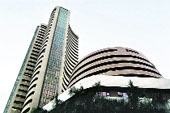 The stock markets rose by over 467 points to a nearly three-year high owing to improved sentiment on the debt agreement in the United States and expectations that the tapering would happen at a later date.
OTHER PAGES

HIMACHAL: MC offices to vacate Town Hall for repair


CHANDIGARH: Gas firms ignore SC orders


LUDHIANA: Mayor hits back at Tewari


DELHI: Narayan Sai's aide held for helping him abscond

OPINIONS: Artillery woes


BUSINESS: RIL-BP to invest $8-10 bn, voice concern over penalties


SPORTS: Losing grip

WORLD: Saudi Arabia turns down UN Security Council seat


Lahore Log

The tribune guide to best colleges

Budget
2013-14

INDIA CHINA WAR 50 YEAR LATER

EARLIER FEATURES

Punjab CPS's firm booked for violating green norms
Chandigarh, October 18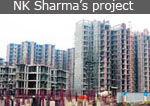 Chief Parliamentary Secretary, Industry and Commerce, and SAD MLA NK Sharma is in soup as his firm M/s VN Sharma Builders Private Limited has been booked in a criminal case for violating Provisions of Environment Protection Act 1986 while developing its Savitry Greens project with the Punjab Pollution Control Board filing a case under in the court of Senior Divisional Judge, Dera Bassi, yesterday.
Drug racket: NCB on lookout for kingpin from Punjab
New Delhi, October 18
After unearthing a major overseas racket of a chemical called ephedrine being smuggled out of India in rice bags to produce party drugs, India's Narcotics Control Bureau is looking for the kingpin who is from Punjab.
A border school in the line of Pak fire
Najwal, Indo-Pak border, October 18
Bizarre it may sound but it is true. At a time when Pakistani troops are showing scant regard for the mutually brokered ceasefire and targeting villages on the Indo-Pakistan border on a regular basis, a school having tiny tots is situated virtually right at the mouth of Pakistani cannons here in the Pargwal sector on the international border.
US shutdown is over
October 18, 2013
PM took final decision on allocations:
Ex-Coal Secy
October 17, 2013
Coal scam: CBI books Birla, former Secretary
October 16, 2013
Flood challenge in Phailin's wake
October 15, 2013
109 killed in MP temple stampede
October 14, 2013
Phailin fury strikes Odisha, north Andhra
October 13, 2013
Odisha, AP brace for severe cyclone
October 12, 2013
Punjab, Haryana farmers key to food security scheme: Rahul
October 11, 2013
Payoff row: J-K House to summon VK Singh
October 10, 2013
15-day Keran operation ends, Army Chief blames Pakistan
October 9, 2013