PUNJAB

HARYANA

JAMMU & KASHMIR

HIMACHAL

REGIONAL BRIEFS

NATION

OPINIONS

MAILBAG

BUSINESS

SPORTS

WORLD
Saturday, April 14, 2007, Chandigarh, India
Updated at 3:00 am (IST)


UP FOR GRABS 2007


After VHP, Uma backs BJP
New Delhi, April 13
What appears to be a quid-pro-quo between the BJP high command and former Madhya Pradesh chief Minister Uma Bharti, she today announced the withdrawal of Bharatiya Janshakti Party candidates from the UP Assembly polls.

Nation page


46% turnout in 2nd phase


Names missing; voters cry foul
CD row: EC seeks status report on FIRs
New Delhi, April 13
The Election Commission has sought a status report from the Uttar Pradesh administration on the FIRs filed against BJP leaders and others in connection with the circulation of the controversial CD recently.
N-deal with US may fail, says report
Washington, April 13
The landmark Indo-US nuclear deal risks collapse as Indian demands, including the right to continue testing nuclear weapons, undermine the US rationale for seeking the deal, a media report today said.

Don't destabilise region: US


Brazil 'open minded' on Nuke deal
CAST YOUR VOTE
Will the performance- based-fee system bring any qualitative change in the Indian cricket team?


CHANDIGARH

LUDHIANA

JALANDHAR
New

DELHI

HIMACHAL PLUS
New

AMRITSAR PLUS

LIFESTYLE
New

BRIDES WANTED

GROOMS WANTED

OTHERS

HOW TO PLACE ADVTS
In Amritsar Plus today


Kerala HC rejects apology
Minister faces contempt charge
Kochi, April 13
The Kerala High Court today rejected the "unconditional apology" tendered by state local self-government minister Paloli Mohammed Kutty and posted for May 30 the framing of charges against him and two Malayalam newspapers for contempt of court.
'Insult' to national anthem by Murthy
Unpardonable: Karnataka Govt

Bangalore, April 13
The Karnataka government today described as an "unpardonable offence" remarks of the chief mentor of Infosys Technologies Limited N.R. Narayana Murthy on the national anthem issue.
MHA yet to decide on state's request
Punjab prepares Virk charge sheet
Chandigarh, April 13
The issue of the reversion of former Punjab DGP S.S. Virk took a new turn today.
Eve teasing: No more subways in Delhi
New Delhi, April 13
Taking note of rising number of eve teasing cases in subways in various parts of Delhi, Chief Minister Sheila Dikshit today said the state government had decided against constructing any more subways in Delhi.
ADVERTISEMENT

E - Revolution 2005:
A Two-day IT conclave

Assembly Elections - 2005

Turbans

Chandigarh is 50

EARLIER FEATURES
In Sports Tribune today
HOROSCOPE
Left not to withdraw support to UPA: Basu
Kolkata, April 13
Jyoti Basu today ruled out any possibilities of their withdrawal of support from the UPA government, which some other left parties were demanding.
Sugar package: EC raps Pawar
New Delhi, April 13
Union Agriculture Minister Sharad Pawar was today reprimanded by the Election Commission for announcing a sugar package in violation of the model code of conduct as the election process in Uttar Pradesh was on.


King-size trade-off:
Harleys for mangoes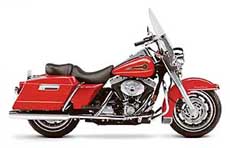 New Delhi, April 13
As Indian mangoes are just a few days away from shipment to the US, New Delhi has decided to allow Harley Davidson to cruise on Indian roads as trade off for the 'King of Fruits', relaxing emission norms for the American luxury bike.
Now, pulse import to fight prices
April 13, 2007
Virk sent back to Maharashtra
April 12, 2007
Goodbye Halwara, hello Sahnewal
April 11, 2007
Vendetta: Capt
April 10, 2007
Don't overstep limit, PM to judiciary
April 9, 2007

Cong blown away in Delhi
April 8, 2007

Bench stays judge ruling
April 7, 2007
Panel okays 83 SEZs
April 6, 2007
Greg goes
April 5, 2007
Duty-free access for LDCs: India
April 4, 2007