Escape bid raises questions over security
Ambala, October 30
Central jail here has come under scanner these days following a tunnel-digging incident. It is the most sensitive and ultra high security jail of the state. A number of gangsters, extremists, death-sentenced and spy-prisoners are lodged here.
PUSA-1121 growers a dejected lot
Chandigarh, October 30
Growers of PUSA-1121 variety of paddy are feeling cheated. This variety is, in all its visible characteristics, akin to those of basmati. Hence, it is a favourite with rice exporters of India.
Teenage boxer battles cancer
Sirsa, October 30
Help has started pouring in, although in bits, for Megha Bhardwaj, who once was a promising boxer of national repute and has now been fighting a battle against cancer for the past one-and-a-half year.

Megha Bhardwaj

Drive against polythene gains strength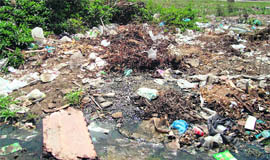 Panipat, October 30
An ambitious plan embarked upon by the district administration to get the city rid of polythene bags has received a boost with a number of voluntary organisations extending their support for the cause. According to deputy commissioner Vijay Singh Dahiya, various NGOs working in different fields had joined hands with the administration to generate awareness among the city residents against the ill effects of using polythene bags.
Rural Mewat finds support in dairying
Mewat, October 30
Taking employment to the furthest corner of Mewat district through meandering potholed village roads is a dairy development programme that has brought hope in the blocks of Punhana and Nagina in this district.
Press club felicitates CDLU V-C

Sirsa, October 30
The local press club recently felicitated Chaudhary Devi Lal University vice-chancellor K.C. Bhardwaj for his contribution to the cause of education in the district. Bhardwaj, along with six others, was recently conferred Haryana Ratan Award by a Meerut based NGO in a function held at Chandigarh.
Press club members present a citation to CDLU V-C K.C. Bhardwaj at a function in Sirsa.

MC shopping complex remains unused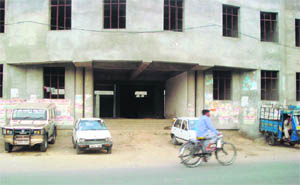 Kaithal, October 30
The municipal council shopping complex constructed at a cost of Rs 1.73 crore here has turned out to be a white elephant, as it still remains unoccupied, though its construction was completed more than a year ago. The objective to raise extra income for the council by renting out this building has been badly defeated. The council authorities have failed to make use of this building till now.
A shopping complex of the Kaithal municipal council, which is being constructed at a cost of Rs 1.73 crore, remains unoccupied even after one year of its completion.  — Photo by the writer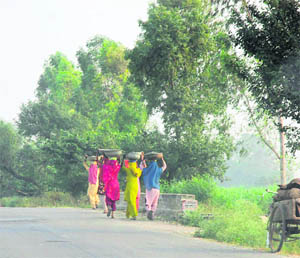 LET'S CALL IT A DAY: Rural women on their way back home after working in fields near Nangla village on the Meerut road in Karnal district. — Tribune photo by Ravi Kumar
New railway over-bridge on cards
Sonepat, October 30
The PWD authorities have now finally submitted a proposal for the construction of a railway over-bridge at the level crossing near the Sugar Mill on the Sonepat-Purkhas-Gohana road.
MDU turns down colleges' plea on PG courses
Jhajjar, October 30
Efforts of those affiliated colleges of the state have failed to bear fruit that wished to run postgraduate (PG) courses through distance mode without having a regular course.
Citizen's Voice
Heartthrob of civilisation
People of Haryana are fond of literature and art and believe in the tenet of simple living and high thinking. The literature of this province is enjoyable and popular.
Citizen First
BPL fiasco
Amidst the present furore over BPL survey that turned into a hot issue among various political parties over the alleged wrong inclusion/exclusion of the names of eligible/ineligible candidates, one point seems to have skipped everyone's mind.