ART & LITERATURE

'ART & SOUL
ENTERTAINMENT

TELEVISION

GARDEN LIFE

NATURE

FOOD TALK

CONSUMERS, BEWARE!

FASHION

GLOBOSCOPE

BRIDGE

ULTA-PULTA
EARLIER FEATURE

TRAVEL

RELATIONSHIPS

DREAM THEME

TIME OFF

STAR TREK
Celebrities spell out their favourite summer destinations in a chat with Jyothi Venkatesh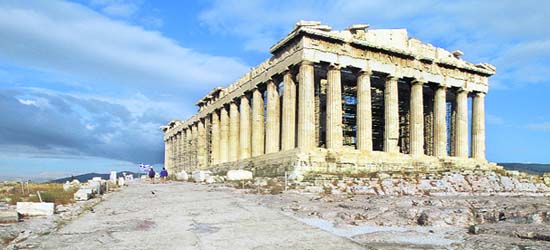 Partying in panvel
SALMAN KHAN
IF you ask which is my favourite holiday place in the entire world, without hesitating even for a minute, Iíd say that it is an exotic lush location with lots of open spaces, where I make it a point to go at least once in every three months, with all the members of my family, including my parents, brothers, my sister Alvira and brother-in-law Atul Agnihotri.
Bon Voyage
The holiday seasonís here: So choose your place. Make your bookings but do ensure you know what youíre paying for: visas, guide fees, airport charges, details of inclusive meals, entrance charges. And then pack up and leave. India and the whole world are alive with holiday destinations. Here are our personal choices, write Hugh and Colleen Gantzer
Best beach holidays
Goa: Thereís a beach for all reasons. We like Calangute and dine in the great beach shack of Souza-Lobos. Visit Old Goa and its historic Portuguese churches. Take the Sunset Cruise. The casino ships are unique to Goa, a great experience. Try coconut feni and cashew nuts.



FINE BALANCE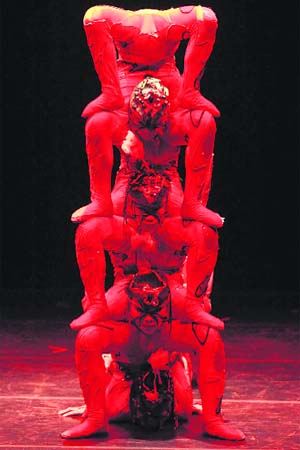 Members of Chinaís Circus Group of Henan province perform during the Hi Seoul Festival in Seoul. The performance features acrobatic movements with Chinese martial arts ó AP/PTI

Lehís lost glory
Little remains of nature in her original pristine, glorious form in this beautiful yet stark region of Ladakh. Stanzin Kunzang Angmo on the need to conserve environment in this seat of a great civilisation
AS I stroll down the streets in Leh, my mind meanders down memory lane, revisiting all those moments of my wonderful childhood. All those childhood pranks suddenly come alive, being naughty at school, laughing with my friends. What remains as a backdrop for all those years is the pristine purity of the land itself.
History beckons
Jammu, gateway to the sprawling mountain regions of Kashmir and Ladakh, is currently being developed as a heritage city, reports Suraj Saraf
FIVE prestigious heritage projects are presently under execution in Jammu city to help boost tourism. Jammu constitutes the doorway to the Kashmir valley and Ladakh. The first one is the Mubarak Mandi project. There is a huge complex of palaces of the old Dogra ruling dynasty spread over 120 kanals.
Carnival to remember
If you are in London during the tulip season, you must visit Regentís Park to see these flowers in full bloom, says Daksha Hathi
THERE was a tulip carnival on at Regentís Park in London in April, and the good news was that it was free! This huge garden for the public, in Central London, had gone mad with tulip fever, and it was hard to cover the whole visit in one day. On my first trip, I fell upon the tulip deluge in two long rows in its floral court.
On the movie trail
Journey has been a recurrent motif in our films. Deepa Karmalkar takes a look at Hindi films that had travel as the protagonist
RECENTLY when filmmaker Anurag Kashyap missed his flight while attending CPH-PIX film festival in Copenhagen, Denmark, he had to take six trains to reach Rome! This unique travel adventure has inspired him to make a new film. Well, this wonít be the first time a filmmaker is incorporating element of travel in his film.