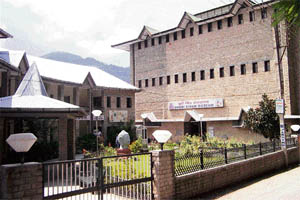 Bhuri Singh Museum turns 100
Since the famous Bhuri Singh Museum in Chamba is completing a century of its foundation, the management of the museum has decided to hold a two-day seminar on "History and culture of Himalayas with special reference to Western Himalayan" on March 26 and 27.


Bhuri Singh museum — Photo by writer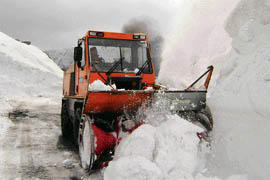 Manali-Leh highway reopens
The Border Roads Organisation (BRO) is now engaged in clearing snow and reopening the 474-km-long Manali-Leh highway— one of the highest roads in the world. The highway, which runs north of Manali has now been opened to vehicular traffic up to Gulaba about 23 km from here.

The snow clearing operation is in full swing at the Beas Nullah, about 32 km from Manali on the Manali-Leh highway, by the Border Roads Oraganisation.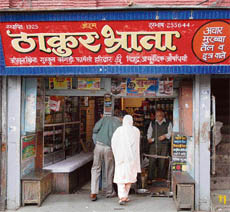 vignettes
Of chutney and achaar
All things chickeney and mutton'y, taste better far when served with chutney", was a Brit-saying during the Raj. Vijay Kumar and Rajendra Kumar, the Sood brothers, selling mouth-watering pickles and chutney today at Thakur Bhrata completing 83 years of its existence, support the saying and confirm that favourites with the British was sweet and sour chutney, less-soured brinjal pickle and mango kasaundi (a grated pickle).

One of the oldest medicine shops at Lower Bazar in Shimla. — Photo by S. Chandan
shimla diary
Another first for Instablogs
After establishing its supremacy in the blogosphere, the Instablogs Networks, Asia's largest blog network, has achieved another first by launching the country's maiden global online newspaper.
CITIZEN FIRST
SJVN project bane for residents
The SJVN started work on the H.E. project at Bail village across River Sutlej opposite Datt Nagar Panchayat of Rampur Tehsil. The project work is in progress and the site is now prone to soil erosion due to removal of vegetation cover at the project site. The wind blowing over this site causes air pollution, which has affected the production of almond, plums and vegetables in the area.