Anaganwari Centres
42 pc kids still not getting nutrition
Almost 42 per cent of children below the age of six years in the state are still not being provided supplementary nutrition in the anaganwari centres, many of which do not have safe drinking water and toilet facility.
Quality Farm Produce
Technology holds key: Parmar varsity V-C Ambika Sharma
Though the government is spending crores in devising new technologies to improve agriculture and horticulture, the technological adoption has remained a mere 10 to 15 per cent. There has been much talk of enhancing this score by scientists, but nothing appreciable had been done so far. Hence, there is an urgent need to identify gaps and enhance this percentage.
Shimla diary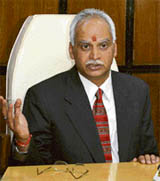 'Victimised' teachers hope for justice
Prof Sunil Gupta, the newly appointed vice-chancellor of Himachal Pradesh University, had been vociferously demanding the reinstatement of those teachers who had been made political victims. Now, when he occupies the hot seat, it remains to be seen how he tackles the issue. Those close to the BJP are pinning hopes on Prof Gupta who had been seeking justice for those who were allegedly targeted by the previous Congress regime.



Prof Sunil Gupta
Locals firm on govt medical college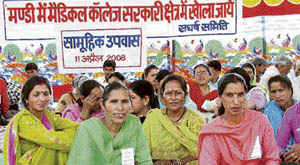 The demand for opening a government medical college in Mandi is fast catching up in the central region. More than 35 organisations have gathered under the banner of the Mandi Medical College Sangarsh Samiti (MMCSS) for mobilising more support.


Mandi Medical College Sangharsh Samiti members hold a protest in support of their demand.

Promoting culture through performance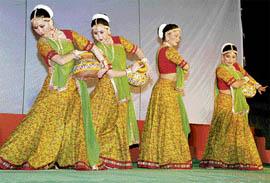 The Shriram Centre for Art, New Delhi, has been doing a great service to the Indian culture and art through the presentation of Krishna Leela for more than five decades at national and international levels. The presentation, based on the life of Lord Krishna from his birth to the period of The Mahabharata, has been so persistently presented by the artistes trained by the institute that it has now become synonymous with it.

Artistes of the Shriram Centre for Art, New Delhi, give a dance presentation on Krishna Leela. — Photo by writer

STEP OUT
Outdoor kitchen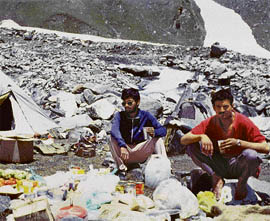 Eating well on camping trips is essential & possible with a bit of proper planning & packing
TOO often I have seen hikers not paying enough attention to the food they pack and take along on camping trips. They try to make do with instant noodles, chocolates, biscuits and bread-and-jam sandwiches. As a result, their enjoyment of the outdoors experience is diminished. You need nutritious, warm, cooked meals when you are ravenous after strenuous outdoor activity. Apart from filling your concave stomach and giving you a feeling of satisfaction, the food will also replenish the body's reserves that you have used up.
Vignettes
Our Mystical Kinnaur
It was my second visit to Kinnaur in 12 months. March was different from May. Snow was closer to my feet at places, and temperature was zero degrees Celsius. It looked beautiful all around, snow amidst tall deodars, and when I peeped towards the snow-clad mountains from the ice-cold panes of the windows amidst the cosy comforts of Kalpa circuit house, I sensed as if I were two finger breadths away from heaven. Did God decide to build it close to his heart? But I have never met God.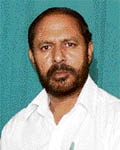 An ace blood donor
While donating blood for the record 156th time, an eminent blood donor of Chamba region, Abdul Ghani resolves to be amongst the top blood donors of the country who have donated their blood for the well being of suffering human beings. "I will continue to donate blood for poor and needy patients till the Almighty bestows good health and long life upon me," Ghani gladly expresses his desire, at the same time intending to break records too. Abdul Ghani
CITIZEN FIRST
Rivoli not so riveting
One visit to Rivoli Hall gives one a fair idea of how it fares. The seats are in a dilapidated condition. They are uncomfortable, rickety and lack alignment. The balcony is just an elaborate arrangement of seats on wooden benches. It seems that the hall has not been cleaned for ages and has insects. The audio system is poor and emits more noise than sound.