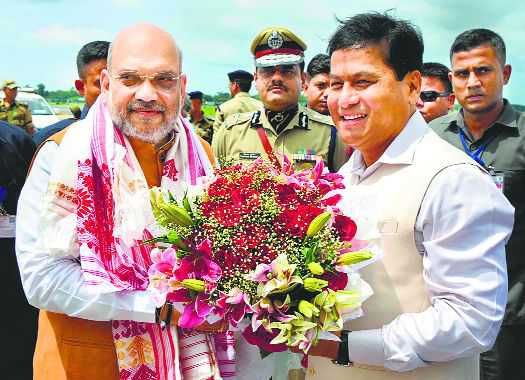 Guwahati, September 8
The Centre would "not touch" Article 371 of the Constitution (applicable to the North-East) and not a single illegal immigrant would be allowed in the region, Union Home Minister Amit Shah said here today.
After Article 370 was abrogated in Jammu and Kashmir, attempts were made to "misinform and misguide" the people of the North-East that Article 371 would be scrapped by the Centre, Shah said in his inaugural address at the 68th plenary session of the North East Council (NEC).
"I have clarified in Parliament that this is not going to happen. I am saying it again today in the presence of eight Chief Ministers of the North-East that both articles are different and the Centre will not touch Article 371," he said.
The Constituent Assembly had framed Article 370 as a temporary provision, but Article 371 is about special provisions in the North-East and there is a vast difference between the two, he added.
"I think it is important to clarify the difference between the two. Let me make it clear that the Prime Minister and the BJP government respect Article 371 and 371 (A)," he said.
Most of the states that have been accorded special provisions under Article 371 are in the North-East and the special status aims to preserve their tribal culture.
The Home Minister claimed not even a single illegal immigrant would be allowed to enter the region. — PTI