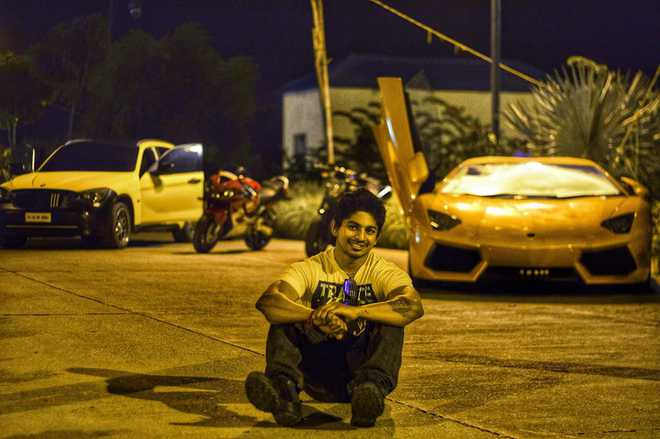 Chennai, March 18
National racing champion Ashwin Sundar and his wife Niveditha died in a mishap at MRC Nagar here on Saturday.
According to police sources, the BMW car in which the two were traveling caught fire after it hit a roadside tree. Sundar and his wife were charred to death inside the vehicle, the police sources said.
The burning of the car was streamed live on Facebook, which instantly went viral on social media.
Video posted by a Facebook user shows the car in flames next to the tree.
Police officials claimed that the racer's over speeding was the reason behind the crash. Fire and rescue services personnel from Mylapore also rushed to spot but it took around half-an-hour to put out the fire.
FMSCI chief Akbar Ebrahim and former Indian F1 driver Karun Chadhok wrote condolence messages on Facebook.
Sundar had won the national title in car racing and two-wheeler events on several occasions. His wife Niveditha was a doctor in a private hospital in Chennai. —PTI
Top Stories