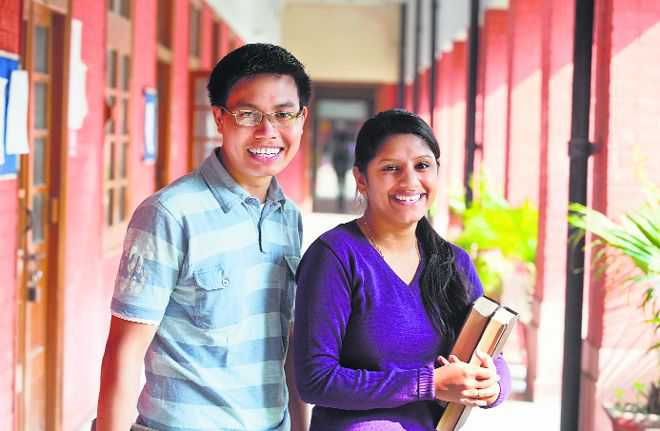 Pervin Malhotra
email your queries to careers@tribunemail.com
Q. I am in final year of BTech. I have heard that there is a direct entry for engineering students into doctoral programmes in the IIMs without having to do an MBA. Is this correct? — Saloni Sehrawat
A. Yes it is! As of now, the eligibility for direct admission to the four-year doctoral programme at the IIMs is a 4-year BE/BTech/BSc (8 CGPA)
Alternatively, you need a master's degree (2-year or integrated 5-year), a 2-year PG diploma or a professional qualification such as CA/ICWA/CS with B Com to be admitted to the three-year PhD programme at the IIMs.
In a recent meeting with the Education Secretary of MHRD, the IIMs have collectively urged the government to reconsider the requirement for direct entry by reducing the CGPA to 6 points for BE/BTech students and enrol those with a 1-year PG Diploma. The final decision is awaited).
The rigorous, inter-disciplinary full-time research programme in business management and public policy has various specialisations, including Operations Research & Systems Analysis, Regional Development, and Sociology, Economics, Finance & Control, Human Resource Management, Management Information Systems, Marketing, Operations Management, Organisational Behaviour, Public Policy & Management, and Strategic Management, etc.
The programme prepares you for careers in teaching and research in management studies and related disciplines, and for careers in the government, industry, and other organisations that require advanced analytical and research capabilities.
The Standard Test Score requirements for various areas of specialisation are as follows:
Agriculture: CAT/ICAR-SRF /GRE/UGC-JRF (Economics/Development Studies/Development Economics/Business Economics/Rural Economics/Public Admin/Sociology)
Finance & Accounting: CAT / GRE / GMAT
Business Policy: CAT/GMAT/GRE
Production & Quantitative Methods: CAT/GMAT/GRE/GATE/UGC-JRF in Mathematical Sciences
Information Systems: CAT/GMAT/GRE/GATE
Economics: CAT/GRE/GMAT
Innovation & Management in Education: CAT/GMAT/GRE/GATE/UGC-JRF in relevant discipline
Marketing: CAT/GMAT/GRE
Organisational Behaviour: CAT/GMAT/ GRE /UGC-JRF in relevant discipline.
Personnel & Industrial Relations: CAT/GMAT/GATE/GRE/UGC-JRF in relevant discipline.
Public Systems: CAT/GRE/GMAT/GATE/UGC-JRF in relevant discipline