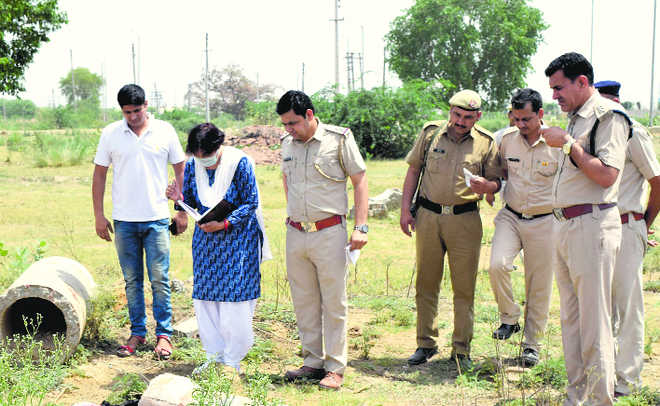 Rohtak/Sonepat, May 13
A 23-year-old woman in Sonepat was allegedly kidnapped and gangraped by an "acquaintance" and his friend(s), who mutilated her private parts and bludgeoned her to death. The body, abandoned at a secluded spot on the outskirts of Rohtak, was spotted on May 11, some parts devoured by stray dogs. The face was disfigured.
Dr SK Dhattarwal, Head, Department of Forensic Medicine, PGIMS, said the post-mortem indicated sexual molestation, rape, mutilation of private parts and murder. "The victim's skull was smashed. Some sedative was found in the stomach," he added.
The parents of the victim, said to be a divorcee, alleged that Sumit Kumar had been pestering their daughter to marry him and they had lodged a police complaint. On May 9, they again approached the police after Sumit and his friend Vikas, who belongs to Uttar Pradesh, forcibly took her away in a car. A search was launched and the two are now in police custody.
Sumit reportedly told the police that the victim had spurned his marriage proposal, despite being in a relationship with him for the last few years. This made him furious and he decided to "teach her a lesson".
The shocking incident comes days after the Supreme Court upheld the death sentence to the four accused in the December 2012 Nirbhaya case. In February 2015, a mentally unstable Nepalese woman in Rohtak's Bahu Akbarpur village was brutally gangraped and murdered by seven men.
They were awarded the death penalty by a local court.
Meanwhile, state BJP chief Subhash Barala, Social Welfare Minister Kavia Jain and IG (Rohtak Police Range) Navdeep Singh Virk on Sunday met the family members of the victim in Kalupur village .— TNS