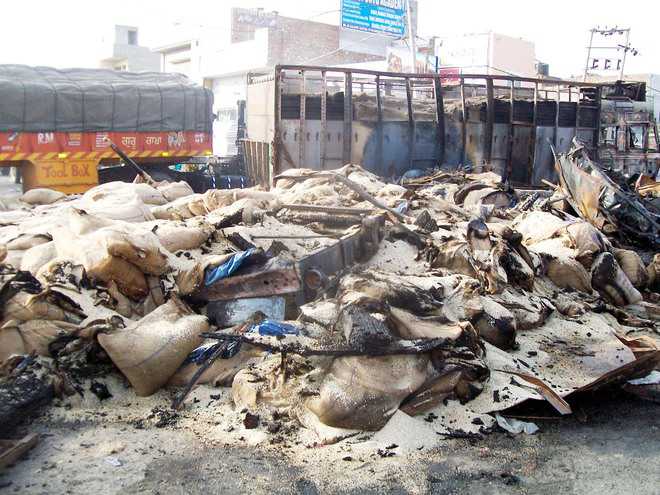 Our Correspondent
Kaithal, April 17
Two trucks were completely damaged in a fire in Kalayat town of the district last night.
A truck carrying rice from Punjab hit a roadside electric pole near Kainchi chowk on Chandigarh-Hisar National Highway in the town. The truck caught fire due to a short circuit. Meanwhile, another truck coming from the Kaithal side reached the spot and met with an accident and caught fire. The truck was carrying sand.
Both the truck drivers and labourers had a narrow escape in the incident. However, the route remained disrupted for a long due to the mishap.