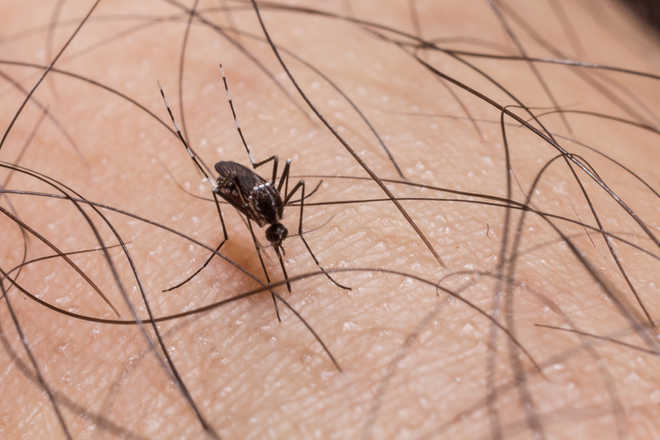 New Delhi, August 23
Dengue in cardiac patients could aggravate their heart ailments, a study by a private hospital has found.
The research was conducted by Fortis Healthcare in the last three months involving 150 patients admitted to the hospital from Delhi and NCR.
It also claimed that electrocardiograph and echocardiograph (ECG & Echo) readings changed in patients admitted with dengue fever but with no prior heart ailments.
"Our study shows that dengue can mean double blow for heart patients as the vector-borne disease could create serious problems in such patients.
"Also, very often heart patients are on aspirin. But, continuing with aspirin in these patients can be a dangerous situation it reduces platelet count in them and could also lead to bleeding," said Upendra Kaul, Dean and Executive Director of Clinical Research and Academics, Fortis Healthcare Limited.
The research refers only to those dengue patients who are in need of hospitalisation, he said.
The study released today by the hospital suggested that those having dengue fever coupled with chest discomfort, shortness of breath, unnecessary fatigue, must get their ECG or Echo done to rule out the possibility of heart involvement.
If the changes are detected early, the situation can be handled in the first interface and heart disease progression could be averted, it said.
Four persons have died due to dengue while the total number of cases of the vector-borne disease in the city has climbed to over 310.
Out of the total cases reported this season in the national capital, nearly 192 were recorded in the first three weeks of August, according to the latest municipal report.
"Dengue has turned up as a seasonal epidemic in India and we see a number of cardiac patients coming with dengue fever.
Also, those who had dengue, their ECG and Echo where showing some temporary malfunction of the heart.
"However, these were corrected by due course of supportive treatment. But it is very important not to overlook any symptoms on both the cases," Kaul said.
Symptoms of dengue show after 3-14 days of mosquito bite, hence heart patients are advised to keep the environment clean and avoid mosquito bites. In case of fever they should see a doctor and get appropriate tests done, he said. PTI