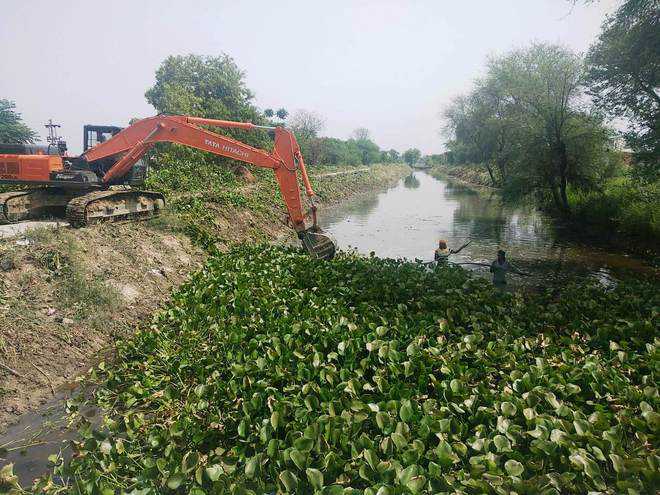 Parvesh Sharma
Tribune News Service
Sangrur, June 19
Lack of required funds for cleaning drains and seasonal rivulets before the rainy season may create problems in the district. The Drainage Department authorities of Sangrur had sought Rs 11 crore to clean drains but have got only Rs 1.61 crore.
Sources said the Bhawanigarh Drainage Department had sought Rs 17.5 lakh to clean four drains and to strengthen embankments to prevent floods in the area. The Dirba authorities had sought Rs 54 lakh to repair seven drains while Moonak had sought Rs 2.07 crore for repair and maintenance of Ghaggar and around six other drains. Sangrur had sought Rs 2.35 crore for the repair of nine drains. Some area residents said the release of lower amount might cause serious problems for them during the rainy season.
"It's strange that the government can spend crores to purchase costly vehicles for its ministers, but when it comes to cleaning drains to prevent floods, it has no money," said Gurdarshan Singh, who stays on the Sunam road, where a drain passes near his house.
Another resident Kamalpreet from Sunam said the state government should concentrate on improving the facilities.
Drainage Department executive engineer Kuljit Singh said they had sought Rs 11 crore but got just Rs 1.61 crore. He said work to clean the drains had started.
"I have directed the authorities concerned to clean all drains at the earliest to prevent any problem during the rainy season," said Ghanshyam Thori, Sangrur DC.