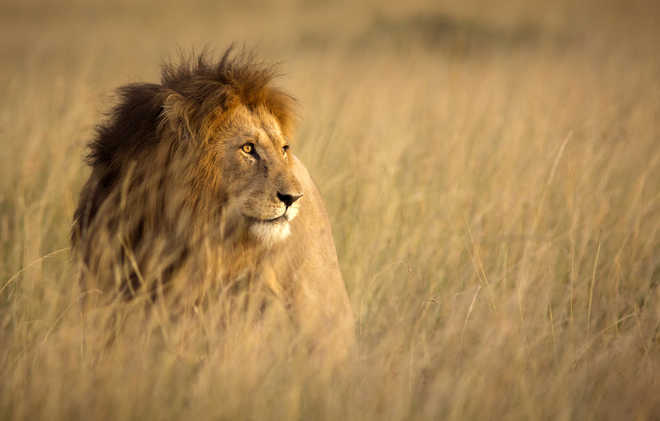 Tribune Web Desk
Chandigarh, October 18
A caretaker allegedly unleashed a pet lion on an electrician, who requested to be paid for work he did at a religious building in Pakistan.
The man—Ali Raza—was the caretaker of Imambargah Sada-e-Imam Hussain, a seminary in Pakistan's Shahdra in Punjab province.
Raza, unleashed the lion and watched as it mauled the electrician's— Mohammad Rafique—face and arm, according to a police report seen by the Dawn newspaper.
Raza is being charged with attempt to murder in relation to the incident that took place on September 9.
Raza had hired Rafique for repair work at the Sada-e-Imam Hussain congregation hall in the Shahdara district of Lahore.
When the electrician asked for his payment, Raza told him to come back another day.
After a couple of days, Rafique demanded to be paid. The caretaker got annoyed and unleashed the lion.
Rafique told the police that no attempt was made to rescue him from the animal, even with Raza and three other men at the scene.
Rafique was later, rescued by passers-by who heard his cries. The electrician informed that he did not file a case earlier, because Raza promised to pay for his medical expenses.
Rafique registered a complaint on October 11, when Raza again failed to pay his dues.
Police lodged a case under section 324 of the Pakistan Penal Code.
Top Stories