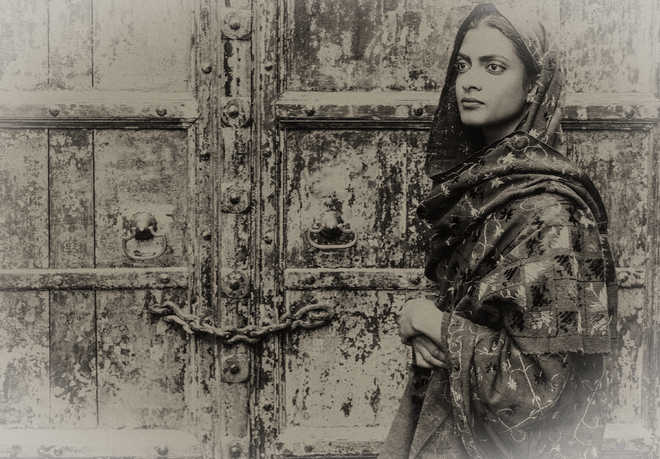 Sarika Sharma
Over one million Indian soldiers served overseas during World War I. Of these, 62,000 died, another 67,000 were wounded. But wars are not mere numbers. They are fought by humans and are lived not just in the battlefield, but also by families back home. Today, 100 years after WWI ended, it is not the numbers that move you, but stories lived by these humans. One such story — of unrequited love and sacrifice — was told in 1915 and is being retold today. Chandradhar Sharma Guleri's Usne Kaha Tha, set in Amritsar, is now a live theatre production, which unfolds the poignant narrative through interplay between image, music and dance.
Akademi, a leading producer of Indian dance in the UK, is marking the centenaries of World War I and the short story, which is often called the first Hindi short story, with The Troth. It brings to stage the story of Lehna Singh and his secret promise to an unrequited love while mid-conflict in the horror of the trenches of Belgium.
The show is helmed by Gary Clarke, an award-winning director-choreographer. Akademi director Mira Kaushik says when she discovered that the UK was proposing to commemorate World War I, she remembered Usne Kaha Tha, the story of Lehna Singh, which she read as a student when studying Hindi literature in India.
"One day, while thinking about this story, I imagined it reaching a filmmaker in Bombay and being turned into a film. That is when I realised that we, at the Akademi, could create an arthouse living silent film, conveying the narrative through the language of dance. The audience would see a three-dimensional moving production, in both full colour and sepia, instead of a flat film projected onto a screen."
However, when unpicking how Akademi might deliver this show, it became clear to her that classical Indian dance might not be the best medium to convey the story. "I strongly believed that this production should contain naturalistic movement, giving the audience a complete theatrical experience. I, therefore, insisted that Gary Clarke, an award-winning British choreographer, came on board."
We wonder why was Clarke, a man with western sensibilities chosen to helm a majorly eastern project... Mira says Usne Kaha Tha is one of the most established stories of love and sacrifice. She says that while both the emotions and message are universal, what makes Gary the most appropriate director to deliver this project is the fact that he has been working with a number of Indian creative consultants to ensure the show has strong historical and cultural resonances for audiences in India. "His ability to deal with drama through a western contemporary dance language is second to none," she says.
A unique set of collaborators followed. Shri Sriram, British Asian multi-instrumentalist, created a musical tapestry for the work. Ashok Bhagat and Tripurari Sharma from National School of Drama, historian Santanu Das, poet Amarjit Chandan, Lou Cope, a fantastic international dramaturg and lighting designer Charles Webber joined the bandwagon too.
"After the planning process, we decided to include original archive footage and photos courtesy of the National Army Museum and Imperial War Museum to give an authentic background and text from the letters/poems of contemporary poets," she says.
The sets are minimal and projection, lighting, music and choreography have been used to create the experience of fields and an Amritsar Bazaar and then the horror of the trenches, tells Mira.
Dancers Vidya Patel and Subhash Viman Gorania play the female and male leads respectively.
Trained in classical dance, their movements are informed by their training, but to create a western contemporary show, they create an accessible visual treat which will be slick and very fast paced. In all, six performers, all based in the UK, put together the gripping wartime story of love and loss.
The production is a touring project and would be first presented at the Jaipur Literature Festival next month. This would be followed by performances in Bhopal and Chandigarh.
In addition
Usne Kaha Tha, considered a classic Hindi short story, was developed into a film by Moni Bhattacharjee in 1960. With Sunil Dutt and Nanda in the lead roles, the film was average commercially, but is well known for its music, especially the song: Jaane vaale sipahi se poochho, woh kahan ja raha hai.
Top News
Video footage from local news channels show fans streaming o...
Deepak Tinu is a close aide of jailed gangster Lawrence Bish...
Car occupants were on their way to Karewath from Theog when ...
Crushing season to begin in Nov | Private mills oppose move,...
Congress leaders pay homage to the Father of the Nation on h...