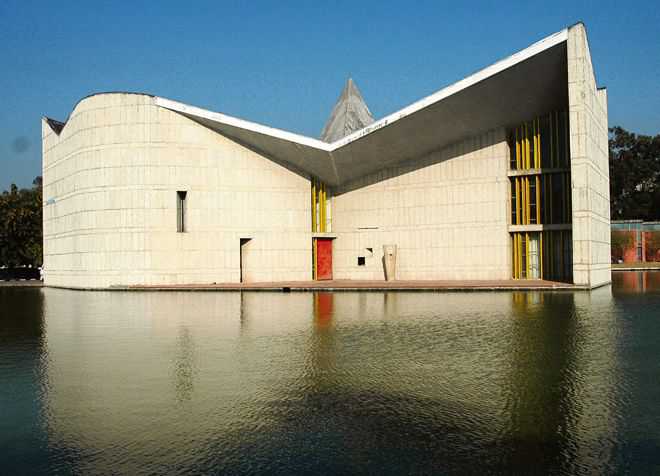 Amarjot Kaur
Tribune News Service
Chandigarh, October 22
Panjab University has slipped down last year's 40s slot to now fall in the 51-55 bracket of the QS University Rankings-2020 (among Indian universities), which were released today. In QS University Rankings-2019, Panjab University was ranked 49 among all Indian universities.
The QS University Rankings-2020 has ranked the Indian Institute of Technology, Bombay, as the top university in India, followed by the Indian Institute of Science and the Indian Institute of Technology, Madras. In the region, the Indian Institute of Technology, Ropar, has been ranked 25, while the Thapar Institute of Engineering and Technology has been ranked 30.
How the ranking works
The QS University Rankings rate the university on the following six metrics — academic reputation, employer reputation, faculty/student ratio, citations per faculty, international faculty ratio and international student ratio.
As far as the weightage of metrics is concerned, academic reputation has the highest with 40 per cent, faculty/student ratio is 20 per cent as are the citations per faculty, while employer reputation accounts for 10 per cent. The international faculty ratio/international student ratio accounts for 5 per cent each.
While Panjab University scored nothing in international students, international faculty and faculty-student ratio, it scored the highest 70.7 on citations per paper catagory. On faculty staff with PhD, it scored 60.1 and in papers per faculty, it bagged 43.5. While in academic reputation, it scored 33.6, the PU scored only 20.3 on employer reputation.
What the authorities say
Panjab University's IQAC (Internal Quality Assurance Cell) director Ashish Jain said QS Rankings were primarily based on subjective perception or feedback, the process of which was not really transparent enough. "Howsoever, as for the rankings, both national and international, based on the objective output evaluation of an institution, the PU has constantly performed well over the years, including among those which have been ranked higher than the PU in QS," he said.
He said, "QS Rankings have been the mainstay of our government too when it came down to giving any institution the tag of Institute of Eminence (IOE) and the PU was not granted the status. However, in an equally important, if not more, international ranking, which is the Times Higher Education (THE) ranking, two institutes, which were given the IOE benefit and crores of rupees, were ranked lower than the PU. So, the ranking may be important, but the subjective parameters that some of these rankings use need to be taken with a pinch of salt."
Top Stories