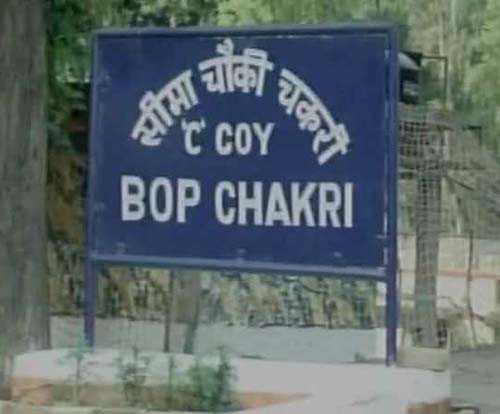 Ravi Dhaliwal
Tribune News Service
Gurdaspur, October 6
The BSF has recorded "unusual vehicular movement" of Pakistani army in Narowal and Shakargarh tehsils across the international border (IB) following which intelligence agencies are regularly updating security agencies about the latest developments.
The movement is visible from almost BSF Border Outposts (BOP) in Punjab. In Gurdaspur, this movement was recorded by jawans through binoculars manning the towers at the Chakri BOP while in Pathankot officials were monitoring it at the Dinda (forward) BOP.
(Follow The Tribune on Facebook; and Twitter @thetribunechd)
A BOP is an outpost maintained by the Border Security Force to watch over and safeguard its border.
Shakargarh and Narowal are barely 10 km from the IB fencing located in Gurdaspur district.
Senior BSF officers confirmed that vehicular movement was visible through surveillance equipment, including binoculars, available at the BOPs.
However, no officer wanted to go on record fearing the repercussions of an executive order (EO) issued by the BSF Director General recently.
The order warns all officers, barring the Punjab Frontier IG, from speaking to the media. "Disciplinary action will be initiated against officers who speak to the press," reads the note.
In fact, several similar orders have arrived at sector headquarters in the last few days making officers wary of going public, the EO being the latest one.
Officers confirmed that a day after the Indian Army conducted surgical strikes in PoK, light movement of Pakistani army officials was witnessed.
"However, with the passage of time the intensity of the build-up has gone from light to mild. Jawans are cleaning bunkers from inside and elephant grass surrounding these bunkers is also being removed. Probably, they must be doing a reconnaissance of the area. Patrolling by their jawans is also not being ruled out. It is also possible that they may be expecting infiltration from the Indian side. Nothing can be ruled out at this juncture and all possibilities are open," said an officer not willing to be quoted because of the executive order.
Sources said this type of activity was expected after the PoK strikes.
The army is being regularly updated on the build-up by intelligence agencies.
Dinda BOP shot into limelight when the NIA feared that the four JeM militants who were involved in the January 2 Pathankot Air Force station attack had entered Indian territory through this BOP. Belongings and food packets of the terrorists were found buried in a pit near this place.
BSF, which monitors the 553 km of border in Punjab, has been asked to step up its surveillance in this area.