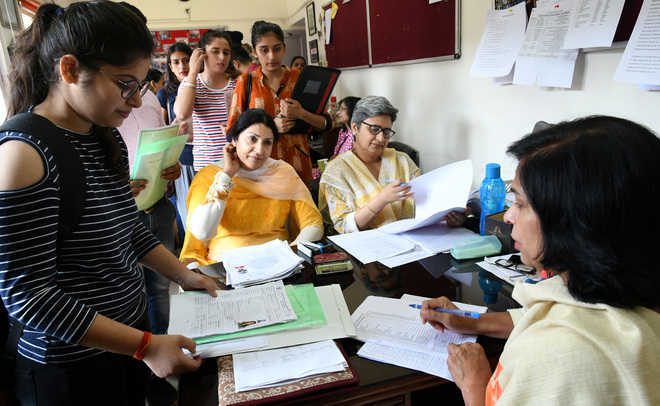 editorial@tribune.com
Tribune News Service
Faridkot, July 1
Revising the allotment of new 100 MBBS seats to Government Medical Colleges, Patiala and Amritsar, 50 each, to implement 10 per cent quota for the economically weaker section (EWS), the Union Ministry of Health and Family Welfare on Monday cut short these seats by 25 in Patiala.
Now the MBBS seats for the current academic session for Patiala Government Medical College will be 225. The 25 seats deducted from Patiala have been allotted to Government Medical College, Faridkot.
The Union Health Ministry and Medical Council of India (MCI) had fixed a ceiling of 100 MBBS seats for EWS in Punjab. On June 21, the MCI had allotted 50 seats each to Patiala and Amritsar colleges, while giving no seat to the Faridkot medical college.
As the EWS seats in Punjab were allowed only to the government medical colleges this time, so denial of seats to the Faridkot medical college had led to a lot of confusion.
Last week, the state Medical Education Department and Baba Farid University of Health Sciences (BFUHS) had written to the MCI to allot the EWS quota seats to the Faridkot medical college also. This medical institution is a constituent college of the BFUHS.
Acting on this letter of the BFUHS and Medical Education Department, the Union Health Ministry and MCI revised the allotment of seats for EWS. While Amritsar continues to retain its 50 EWS quota MBBS seats, 50 seats have been distributed equally between Faridkot and Patiala medical colleges.
Top Stories