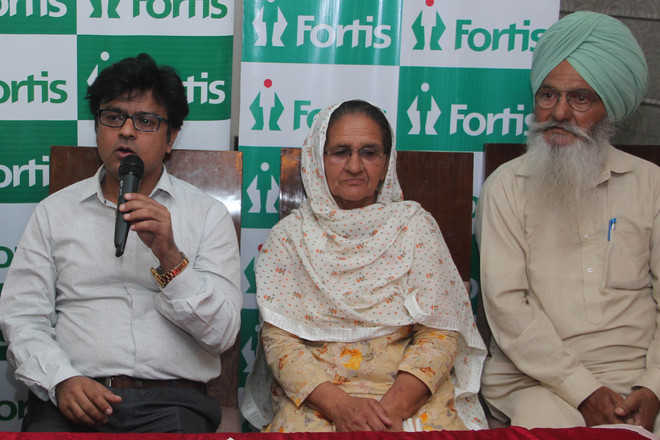 Tribune News Service
Bathinda, June 14
A-57 year-old patient suffering from acute stroke was successfully operated upon with advanced neurosurgery technique at a private hospital.
"The patient was brought with complaints of high-grade fever and vomiting. The patient reached hospital after 10 hours. A mechanical thrombectomy was done. As his paralysed body improved, he was discharged within 5 days," said Dr Sandeep Sharma, DM Neuroradiology, Fortis Hospital, Mohali.
A recent study says, "First few hours are very crucial after stroke to save life of a patient. Changes in lifestyle, diabetes and hypertension are responsible for increase in stroke cases. Around 82 per cent stroke patients reach a hospital providing tertiary care after six hours of the onset of a stroke. Around 12 per cent patients reach hospital between three-and-a-half to six hours and mere 5 per cent patients reach within three-and-a-half hours," said Dr Sandeep.
Top Stories