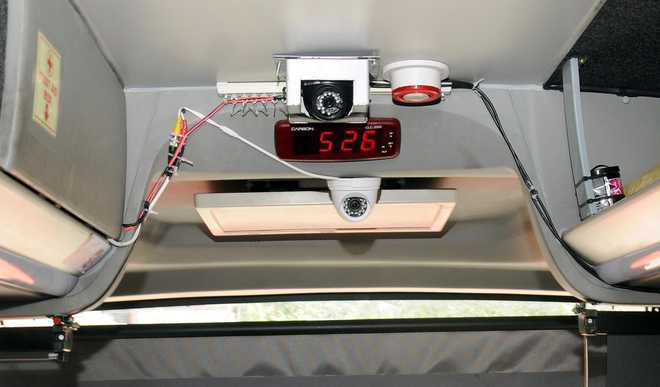 Ramkrishan Upadhyay
Tribune News Service
Chandigarh, October 15
The UT Administration has made it mandatory for all passenger vehicles to install the panic button and the vehicle tracking device.
Sources said vehicles not having the panic button and the tracking device would not be passed by the State Transport Authority (STA) now on. After the Nirbhaya rape incident in Delhi, the Supreme Court had directed the government to ensure installation of the GPS device and the panic button on all passenger transport vehicles, including taxis and buses. The step was taken for the safety of women passengers.
An officer of the Transport Department said the panic button and the vehicle tracking device would be connected with an integrated command and control system being set up at Sector 17 under the Smart City project.
Once the panic button is pressed, a message will be sent to the control room, mentioning the registration number of the vehicle and its location.
The Transport Department has started the process to empanel agencies for installing the devices in old vehicles. The CTU has already introduced the panic button in buses launched recently. The STA, Harjeet Singh, said the direction to install the panic button had already been issued to owners of passenger vehicles. The STA had stopped passing vehicles without both systems.