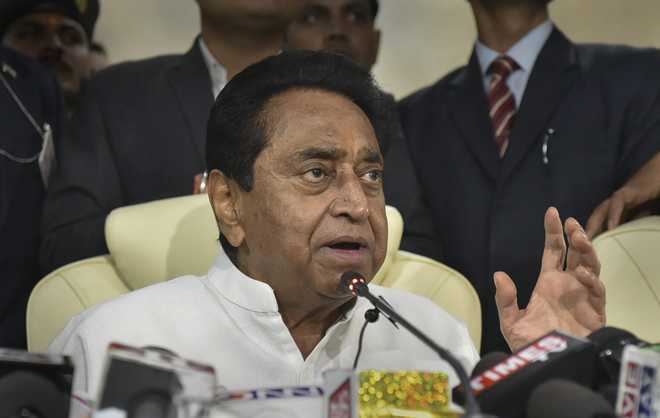 The anti-Sikh riots of 1984 were among the worst in the history of Independent India that has seen quite a few conflagrations communal in nature, like in the case of riots in Gujarat, Bhagalpur and the exodus of the Kashmiri Pandits. In a sense, 1984 was like 1947, typifying the cracks in the social fabric between communities that coexisted amiably, faith substituted by doubts in the subsequent decades. After 35 years, a special investigation team set up by the Union Home Ministry has now decided to reopen seven cases related to the 1984 riots. It includes one involving the killing of two men outside Gurdwara Rakabganj, where Kamal Nath, now the MP CM, was allegedly present.
The Congress has been in the eye of the 1984 storm and its terrible aftermath. Its leaders, HKL Bhagat, Jagdish Tytler and Sajjan Kumar, were accused of instigating mobs. Bhagat was indicted by the Nanavati Commission set up to probe the case and died later in hospital after prolonged illness. Tytler attributed his role to the 'perception' created by the commission that said he 'very probably' had a hand in the riots. Sajjan Kumar was sentenced to life for his role, with the court saying his earlier acquittal suffered from 'manifest illegality'. Now follows Kamal Nath's case whose aides have described it as a case of political vendetta as he unseated the BJP in MP, and his political opponents welcoming the move. Kamal Nath has not been investigated nor is there a court case pending against him. It is for the law to determine if he was instigating or protecting the people, but it is a reminder of the grim tragedy that 1984 was, like the Jallianwala Bagh tragedy of 1919, with the victims' kin still demanding an apology from the visiting Archbishop of Canterbury.
There can be no end to pain without closure. Justice should be done without the charge of witch-hunting. The Union Home Minister knows it, courtesy the Sohrabuddin Shaikh case. The law of the land should be allowed to prevail.